Published On
Munawar Faruqui confesses he is married, and has a child, leaves GF Anjali Arora in shock; Check pics
For the first time, it is revealed that Munawar Faruqui is married. Not only this, but he also has a son. Although he is living separately from his wife. Author :
Rohit Gupta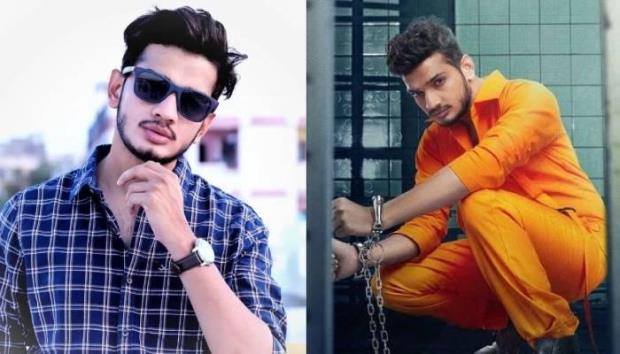 After making a name in the world of stand up Munawar Faruqui, these days Kangana Ranaut's show 'Lock-Upp' is dominated.
He is a strong contestant on the show and one of the strong contenders to win. Viewers are very fond of his bonding with Anjali Arora in 'Lock-Upp' and named the pair Munjali.
Meanwhile, on Saturday's Judgment Day, there was a big revelation about Munawar Faruqui's life, which not only left the other prisoners but also the audience and fans astonished.
For the first time, it is revealed that Munawar Faruqui is married. Not only this, but he also has a son. Although he is living separately from his wife.






Kangana showed the photo of Munawar's wife and son
The female fan following of Munawar Faruqui is tremendous. There was a discussion about his personal life on social media for a long time and some of his photos also went viral.
Kangana first shows Munawar a photo in which he is accompanied by his wife and son. The photo was shown blurry on the camera.
Kangana says that the image in the house is that of a lover boy, but there is a different discussion on social media. If he wants to talk about this, he can tell.
Kangana explained to Munawar
After showing Kangana the picture, Munawar says, 'This is something that he does not want to talk about on social media or mediums like Lock-Upp.'
Munawar confirms that he is the one with the girl in the picture. He also has a child with her.
Kangana further explains to him that this is an opportunity when he can present his side as many controversial things also come out with popularity.
Kangana told Munawar 'You have a limit and I will not say that you have ever crossed it. You have come to play a game and he is playing it. The bonding I have with people is good.
Don't want to talk because of This
After Kangana's explanation, Munawar says, 'There is nothing that I hide but there are different reasons for that. I live apart for 1-1.5 years.
There are many things, many things,court and all. I don't want to talk about such things. On a platform like a Lock-Upp...the people who are around know.
The last one and a half years have been tough. After Kangana leaves, Munawar tells the other contestants that his son is 3 years old and he cannot meet him. Munawar said that he is doing everything in this show for his son.
Going through many things - Munawar
Munawar told Sayesha Shinde, 'I don't talk about things that don't matter anymore. We don't live together. I am going through many things at the same time.
I don't want to answer about all those things. Then Sayesha explains to them that as Kangana said this is a platform for them to present their side.
Said this thing about his Son
Munawar said, 'I already have many tags associated with me. I no longer want to. I do not want anymore. It kills you mentally. This has been bothering me for four years.
Things are in court, I will say something and then people would like to know more. I don't want to get into it. I was trying to make things better but it didn't have to be. Whatever I am doing I am doing for him (son).
On Screen GF Anjali is shocked
Anjali is shocked to hear Munawar's words, she goes to Poonam, and then Poonam explains to her that this is his(Munawar) personal life. She too was shocked and she could understand the condition of her heart.