Singer Neha Kakkar is now happily married to actor-singer Rohanpreet Singh, and her ex-boyfriend Himansh Kohli appears to have found happiness as well. It's been three years since they broke up, but it's still one of Bollywood's most talked-about relationships. All about their relationship was out in the open, from their engagement to their breakup.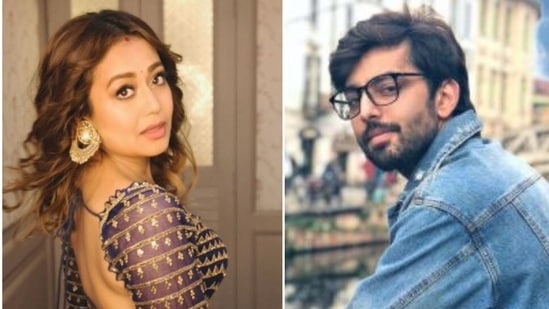 After their split, the Yaariyan actor kept a stoic silence and avoided speaking on their relationship, but the singer didn't hold back from crying on national television and sharing her feelings. Not just that, but Neha also left some cryptic messages on Instagram about how their breakup had made her depressed.

The love stories of Neha Kakkar and Himansh Kohli were once very common in the media. Their couple was dubbed "Bollywood's most adorable couple" by those who had the opportunity to roast them on stage. However, after a tumultuous relationship, the two broke up in 2018. Neha was the one who revealed the incident. She had told the whole story while we

eping, and the news had been widely publicized. At the same time, Himansh remained silent on the topic, but in a recent interview, he addressed it directly.



"This has been going on since 2018," he said, elaborating on how people are still not over it. I can't say I blame Neha right now. She's gone on and is happy. I am delighted for her. I'm pleased with myself. I'm living my dream life while still earning money and entertaining more people. However, some people are already trapped in 2018, despite the fact that we are now in the year 2021. There's nothing you can do about it. Some people believe I've done something wrong to others. However, I am aware that I am not a bad person."
Himansh has no resentments and does not believe in airing his dirty laundry in public. "She did her bit, she was angry," the actor said when asked about the cryptic posts Neha had posted and the backlash that followed. She had to have made a post. I was irritated that I hadn't posted anything. So who is now the most toxic? People who keep pinpointing you and poking you when it isn't necessary are toxic now. I don't want to point the finger at anybody. That's why I've never said anything. I don't want to say something negative about her. We are apolitical; there is no love or hatred here. People can do the same if we can keep this up.
Three years later, the actor has finally spoken out about how his silence backfired and tarnished his reputation. According to a recent interview, Himansh said, "It was my breakup. Why do I need to explain to the world what happened in my house? How does that matter to anybody?."