Published On
Netflix lost subscribers: Elon Musk blames 'Woke Mind Virus' for making OTT-platform 'unwatchable'
Elon Musk has reacted to the Netflix lost subscribers and blamed 'Woke Mind Virus' as the reason behind it.
Author :
Malkit Singh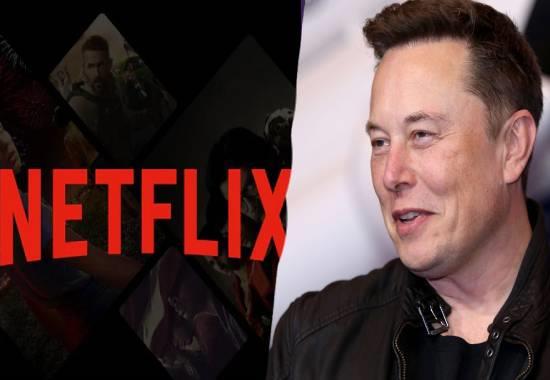 US-based online streaming platform
Netflix
lost approx 2,00,000 subscribers between January and March this year. Netflix lost subscribers has sent shockwaves all around, especially to the Hollywood industry. Now, Tesla and SpaceX CEO Elon Musk has reacted to the Netflix lost subscribers and also pointed out the reason behind it. Not only this, Elon Musk on Wednesday also suggested some changes in the OTT platform's strategies in order to overcome Netflix lost subscribers.
Tesla CEO Musk stated that online streaming giant is becoming 'unwatchable', citing the 'woke mind virus' as the reason for Netflix lost subscribers. It is pertinent to mention here that Musk's remark comes after a quarterly report announced yesterday that the US-based company lost 2,00,000 users between January and March this year. This has led the company's shares to plummet by 25% with further two million users set to leave by June.
Not only this, but Elon Musk also suggested that Netflix and wrote, "Can they please just make sci-fi/fantasy at least *mostly* about sci-fi/fantasy?"
What is Woke Mind Virus?
Woke Mind Virus is a term that made it's debut from the eccentric billionaire in December 2021 when he accused stand-up comedy to have a woke mind where they were not open to taking an opposing side and favoured the left entirely. He also said this Woke Mind Virus is the single biggest threat to civilization. Alluding to left aligned stand-up comedy he said 'wokeness is exclusionary, racist and divisive'. In general, Musk hinted that Netflix content needs to be more diverse.
Netflix to hike charges on sharing accounts
Netflix on Wednesday has said that it will expand its test that charges members a higher price if they are engaged in account sharing with people outside their household. Netflix clarified it will need to continue to iterate on the feature for roughly a year or so, to make sure it gets the balance right in terms of how much extra to charge subscribers who have shared their Netflix account with other users outside their own household.