Nijjar was being tracked by a device under his car before his killing, says friend
A friend of pro-Khalistan terrorist Hardeep Singh Nijjar, who was gunned down in the parking lot of a gurdwara in Surrey in British Columbia on June 18, has said that the slain leader was being tracked before his killing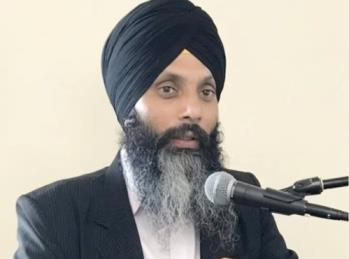 -

A friend of pro-Khalistan terrorist Hardeep Singh Nijjar, who was gunned down in the parking lot of a gurdwara in Surrey in British Columbia on June 18, has said that the slain leader was being tracked before his killing.

CTV has quoted Moninder Singh, a spokesperson for the British Columbia Gurdwaras Council, as saying, "A couple of weeks before his death, he had come home to say there was a tracking device on the bottom wheel well of his vehicle."

He said, "When he was at a mechanic shop, it (the vehicle) was raised and they found it."

Recalling the events of the day when Nijjar was killed in the parking lot of the Guru Nanak Sikh Gurdwara, Mohinder Singh said, "The first call was made to me by the person who opened the door and saw him inside. He called and told me to get there right away."

He said video footage from the area captured the suspects' car as "it followed him (Nijjar) through the parking lot, cut him off through the back exit where he was going to exit out and slowed down and led him to almost a stop to where shooters emerged to shoot him. It was very well coordinated".

Canadian Prime Minister Justin Trudeau had last week spoken in the House of Commons about India's alleged involvement in the killing of the separatist leader, who was spearheading the Khalistani campaign in Canada.

India has denied the allegation, accusing Canada of harbouring terrorists on its soil.

In a tit-for-tat, Canada and India expelled one diplomat from each country.