NIRF Rankings 2023: LPU Jumps 9 Ranks to Secure 38th Position Amongst Government & Private Universities in India
LPU jumped 9 ranks this year to reach 38 th rank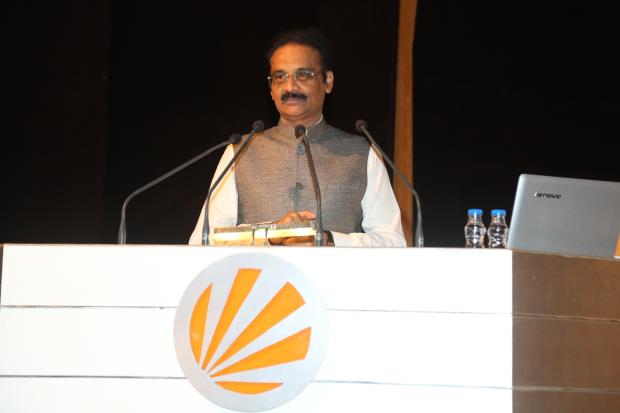 -

India's Minister of State for Education and External Affairs Rajkumar Ranjan Singh released the National Institutional Ranking Framework (NIRF) Rankings 2023, today (June 5), in New Delhi; where Lovely Professional University (LPU) is declared 38th among all government & private universities in India. LPU jumped 9 ranks this year to reach 38th Rank.

LPU's 3 Schools, Architecture; Law & Pharmacy are among the top 20 in India; and, among top 2 for Research, Architecture in the State. LPU is also ranked top in the Punjab State for Management & Law; and, among top 3 for Pharmacy, Agriculture & Allied sectors, and as a University.

In India, LPU's Schools of Architecture & Law are both ranked 16th, individually; Pharmacy is 17th; Agriculture 27th; Management 32; for Research 42; and, for Engineering it is among top 50 institutions of the country. Overall, in all categories, LPU is 46th.

The occasion was release of 8th edition of the National Institutional Ranking Framework (NIRF)-India Rankings 2023 by the Ministry of Education, Government of India. This NIRF ranking is a reflection of where the institution is standing vis-a-vis other institutions in a similar category.

This year NIRF Rankings 2023 are for 12 different categories such as Overall; University; Management; College; Pharmacy; Medical; Dental, Engineering; Architecture & Planning; Law; Research Institutions; Agriculture & Allied Sectors.

The participating universities are selected based on the quality of work in: "Teaching, Learning and Resources (TLR); Research and Professional Practice (RP); Graduation Outcomes (GO); Outreach and Inclusivity (OI); and, Peer Perception (PR). As such, NIRF India ranks 2023 are based on India-centric parameters.

Congratulating all at LPU; Chancellor Dr Ashok Kumar Mittal shares that this ranking has inspired us all at LPU to continue working for getting LPU included among top universities of the world, and let India be known once again as 'Vishav Guru". This top ranking is for more improvement and expansion in comparison to previous years.