No direct flights from Canada to Punjab on the recent agreement leave Punjabis disappointed
Earlier a blueprint for the move was also laid down to begin a charter flight service between Canada and Punjab, which failed after the roll-out of this new schedule.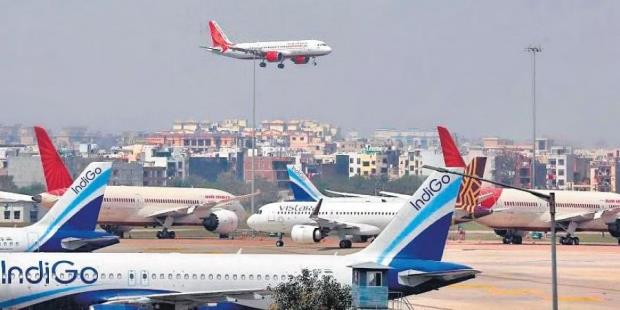 -

India is the fourth largest market for international air travel and Punjabis make up a huge proportion of it. However, the recently settled agreement between the governments of the two countries has left the direct flight facilities from Canada's major cities to Punjab and Chandigarh.

SGPC and AAP's Rajya Sabha Sansad Vikramjit Sahni have continuously put forth their demand for direct flight facilities ahead of Punjab's CM Bhagwant Mann, however, this didn't happen and the major cities of Bengaluru, Chennai, Delhi, Hyderabad, Kolkata, and Mumbai got direct flights connectivity to Canada's Toronto, Montreal, Edmonton, and Vancouver.

Canadian Minister Omar Alghabra says the agreement is a positive development between the two countries. Due to the India-Canada Air Transport Agreement, various airlines couldn't start direct flights to Punjab, which kept the outstanding demands of visitors to Punjab pending for years.

Meanwhile, Royal Canadian Airlines President Wasim Javed announced plans to start flights to the Middle East soon. For this, the company is in touch with the Airport Authority of Punjab. Initially, there was a plan to run flights from Toronto to Amritsar, Chandigarh, and Lahore in Pakistan.

A blueprint was being prepared to start chartered flights to Punjab from major cities of Canada including Vancouver, but the agreement signed two days ago has dumped the futuristic project, which has led to widespread despair among Punjabis based in Canada and Punjab.

Punjab Police arrests two main shooters, facilitator in targeted killing of Pardeep Singh

Renowned writer based in Vancouver, Gurpreet Singh Sahota said that the non-starting of air service from Chandigarh and Amritsar is a betrayal against Punjabis settled in Canada. Meanwhile, Rajya Sabha MP Sahni has written a letter to Union Civil Aviation Minister Jyotiraditya Scindia urging him to start direct flights between Amritsar and Mohali airports from Toronto, Vancouver, and Montreal.

SGPC has also tendered their disappointment with the move through a tweet writing, Punjabi community and SGPC have presented their demand on direct flights between Amritsar and Canada for a long, which has been neglected and is disrespectful to the name of the town of our Gurus Shri Amritsar.