Pakistan to be renamed India? Modi Government's 'Bharat-India' name change proposal may make it possible
As per reports, Pakistan could claim the name 'India' if its recognition is officially revoked at the UN level.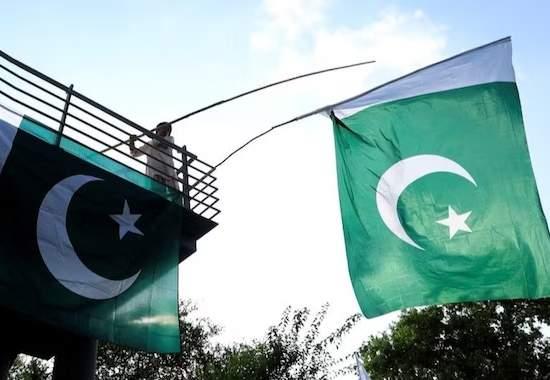 -

In a first on Tuesday, India's President Droupadi Murmu's invite to G20 foreign leaders and Chief Ministers for a dinner on September 9 sparked row and fueled a speculation that the Modi Government may be contemplating changing India's name to Bharat. President Murmu's invite to G20 leaders said, "President of Bharat" instead of "President of India". Not only this, but multiple reports suggested that the Modi Government will bring a proposal in the Special Parliament session called by the Centre from September 19 to 22, 2023. Notably, the BJP which is in power in the Lok Sabha also enjoys massive strength in the Rajya Sabha will pass the bill to rename India to Bharat if they table it in the parliament. Notably, India's renaming to Bharat brought multiple reactions from everywhere on social media. Former Cricketer Virender Sehwag welcomed the decision along with Bollywood's mega-star Amitabh Bachchan, however, the opposition parties including DMK's MK Stalin and Arvind Kejriwal alleged that this decision has been taken in fear of the opposition's ally I.N.D.I.A. Keeping India's politics aside, another interesting aspect has come to the fore. Pakistan may claim on 'India' name if the Modi government officially renames India to Bharat. Now, the question arises how is it possible? Well, lets understand in detail-

Is Pakistan looking to rename itself to India?

Well, there is a slight possibility. As per reports, Pakistan could claim the name 'India' if its recognition is officially revoked at the UN level. Earlier too, Pakistan argued that 'India' refers to the Indus region. Reports further suggested that Nationalists in Pakistan have long argued that Pakistan has rights on the name as it refers to the Indus region in. Another logic given by the Pakistani side is Mohammed Ali Jinnah was against British India adopting "India" as its name for the newly independent country. It is pertinent to mention here that the name 'Bharat' has roots in Sanskrit, and it was the name of a famous king in the medieval era as well.

Why Bharat, not India?

As mentioned above the Constitution of India currently refers to the country as "India, that is Bharat". But ahead of the special session of Parliament slated for September 18-13, there have been growing calls to amend this to simply "Bharat". This movement is driven by a desire to shed remnants of colonial rule and embrace the nation's indigenous heritage. Talking about colonial rule, Union Home Minister Amit Shah has already tabled a bill revoking sedition laws and replacing the British-era IPC and CrPC with newly formulated rules & regulations in the last parliament session.

Also Read: India to be renamed Bharat? Virender Sehwag, Arvind Kejriwal & more react to Govt's possible resolution in Parliament Special Session

Talking about the Modi government's steps to remove the colonial mindset, the government has undertaken several steps, ranging from bringing changes in education policy to omitting symbols, changing names of streets and places related to slavery, removing statues of people associated with colonial power, and installing statues of prominent (historical) Indian personalities.

What did the opposition say?

Congress leader Shashi Tharoor on his official X handle wrote, "While there is no constitutional objection to calling India "Bharat", which is one of the country's two official names, I hope the government will not be so foolish as to completely dispense with "India", which has incalculable brand value built up over centuries. We should continue to use both words rather than relinquish our claim to a name redolent of history, a name that is recognised around the world."

Delhi CM Arvind Kejriwal who is part of the I.N.D.I.A. alliance stated that he senses that the move to rename the country is because they have named their party after the country. "If an alliance of some parties become India, would they change the name of the country? The country belongs to 140 crore people, not to a party. Let's assume if the India alliance renames itself as Bharat, would they rename Bharat as BJP then?... What's this joke?... BJP is thinking that their vote count will decrease so they should change the name of Bharat," said Delhi CM Arvind Kejriwal.