Published On
Pandit Shivkumar Sharma, a Santoor player, dies at the age of 84, composed music for blockbuster films
The Prime Minister expressed gratitude and wrote "his music will continue to enchant future generations"
Author :
Nishtha Jairath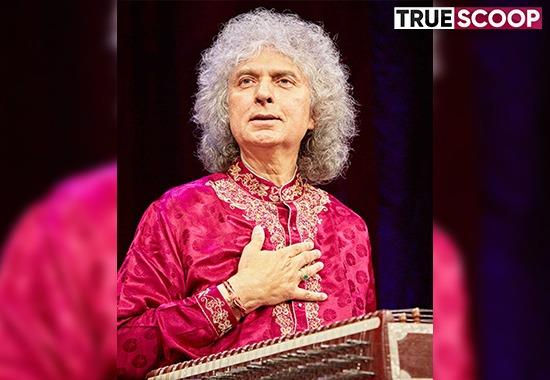 Pandit Shivkumar Sharma, a well-known santoor musician, died today in Mumbai after a cardiac arrest. Pandit Shiv Kumar was 84 years old and suffering from kidney disease. He had been on dialysis for the last six months.
From the age of 5, he started his music education:
Shivkumar Sharma was born in Jammu on January 13, 1938. Pt. Umadutt Sharma, Pt. Shivkumar's father, was also a well-known singer; music was in his blood. Pt Sharma began learning music at the age of five. His father began educating him on both Sur Sadhana and Tabla. He began learning Santoor at the age of 13. Pt. Shivkumar is credited with bringing the Santoor, a folk instrument from Jammu and Kashmir, to international prominence
His first performance:
At the age of 17, he made his first appearance in 1955. At the age of 17, Pt. Shivkumar Sharma performed his first Santoor concert in Mumbai in 1955. Following that, he introduced the world to a new musical tone using santoor strings. Pt. Hariprasad Chaurasia, a flute musician, returned to accompany him in classical music. In 1967, the two began working together under the moniker Shiv-Hari.
Shiv-Hari Safarnama:
Pt. Shivkumar Sharma, a Jodi Santoor musician, and Pt. Hariprasad Chaurasia, a flutist, were both well-known for their jugalbandi. For the first time, the pair released a classical album named Shiv-Hari in 1967. The album's title was Call of the Valley. Following then, they collaborated on other music albums. Shiv-Hari got their first chance in cinema thanks to Yash Chopra. The soundtrack was created by Shiv-Hari for the 1981 film Silsila. The team wrote music for eight films, four of which were directed by Yash Chopra.
The movies they worked in together:
Tradition (1993)
Sahiban (1993)
Fear (1993)
Silsila (1981)
Distance (1985)
Vijay (1988)
Chandni (1989)
Lamhe (1991)
Also Read: Divya Dutta: Initially I was hesitant to play a 60-year-old mother on-screen
The Prime Minister expressed gratitude:
PM Modi tweeted, "Our cultural world has become incomplete as a result of Pandit Shivkumar Sharma Ji's demise." He recognized and popularised the Santoor in the world. His music will continue to enchant future generations. Our condolences go out to his family and fans. Peace.