Published On
Patna Mahavir Mandir & Mosque's 'brotherhood' story crumbles communal loudspeaker row
A temple named Mahavir Mandir situated 50-meters apart from a mosque in Patna turns off its loudspeakers during Azaan while the mosque takes care of temple devotees
Author :
Malkit Singh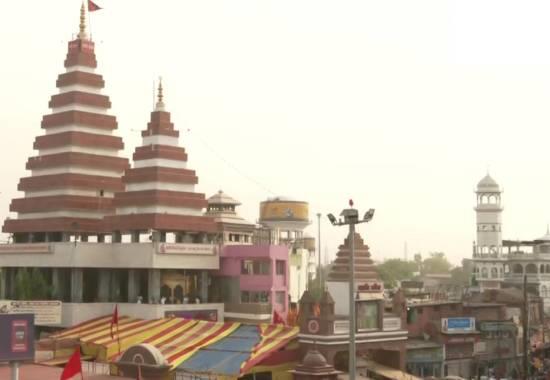 At a time when the
loudspeaker row
has taken the centre stage, Patna Mahavir Mandir and the mosque just beside it indeed teach India the lesson of secularism and respecting each other's religion. Various states of India including Maharashtra, Uttar Pradesh and more have joined the loudspeaker row. Hindu leaders want the Azan to not be played on the loudspeakers, or else he will play Hanuman Chalisa on the loudspeakers as well. Apart from him, UP Chief Minister Yogi Adityanath ordered to remove of loudspeakers from both temples and mosques in order to restore communal harmony.
Now, in Bihar's capital Patna, the temple of Lord Hanuman and Lord Ram is known as Mahavir Mandir has shown India that two opposite religions can actually co-exist if they both respect each other's values. In Bihar, a temple named Mahavir Mandir situated 50-meters apart from a mosque in Patna turns off its loudspeakers during Azaan while the mosque takes care of temple devotees as a mark of reverence towards each other.
As per Mahavir Mandir's Chairman Kishore Kunal, the temple authorities and devotees have no problem with the Azan as the Mosque adjacent to it respect their values. "Neither we've a problem with Azaan nor do they have an issue with Bhajan-Kirtan. We maintain brotherhood among us & often help each other: Kishor Kunal, Mahavir Mandir Chairman, Patna," said Kishore Kunal.
The Chairman of the Mosque also responded to the loudspeaker row and stated that the Muslim groups in Patna distributed Sharbat to the devotees on the occasion of Ram Navmi. "We offered Sharbat to devotees coming to the temple on Ram Navami as they queued in front of mosque. Loudspeakers in temple play Bhajan-Kirtan throughout the day but are turned off during Azaan as mark of respect. There's a sense of amity," said Faisal Imam, Mosque Chairman, Patna.