Published On
Paul Sorvino passes away: Reminiscing reel-life Mafioso's hits of all time and awards; Read here
Paul Sorvino passed away at the age of 83. On this mournful occasion here is a look at some of his best roles:
Author :
Malkit Singh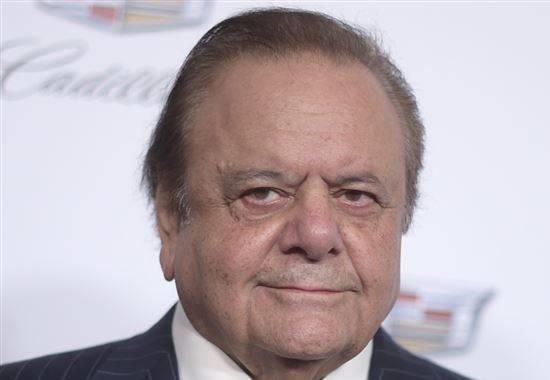 The reel life Mafioso, Paul Sorvino whose prolific career has given his fan base and the cinema lovers plenty to cheer, passed away aged 83.
With over 170 films and TV acts to his credit, Sorvino was an artist by birth. IMDb notes on him, that there was plenty of room for other types.
About his outstanding roles on the big screen for years, he once told a newswire, "The reality is I'm a sculptor, a painter, a bestselling author, many, many things — a poet, an opera singer, but none of them is gangster... It would be nice to have my legacy more than that of just tough guy."
On this mournful occasion here is a look at some of his best roles:
'Goodfellas' (Paul Cicero)
As the don of the Mafia family featured in 1990's "Goodfellas," Paul "Paulie" Cicero in which he played Paul Cicero, an underworld boss. The character was inspired by a real-life Brooklyn-based mobster Paul Vario.
'Law & Order' (Sgt. Phil Cerreta)
"I've been in some TV series where the quality didn't hold up after the pilot," Sorvino told The Times in 1991 when he was about to replace George Dzundza in the second season of NBC's "Law & Order." "The quality of this one seemed clear to me, and I'm in for the run of the show."
'Nixon' (Henry Kissinger)
The actor "uncannily impersonated" the former U.S. Secretary of State, according to the New York Times. On getting this role he told Charlie Rose in 1995 that he never thought he would get the role. At 6-foot-3, he was too tall, he thought, plus nobody would let him escape from "the Scorsesean aura of the Mafia don" that he had created for "Goodfellas."
But Oliver Stone directed "Nixon," and, the actor said, "Once Oliver had decided that I was the one to play it, even though I'm a good deal taller than Dr. Kissinger, he knew that I could play it, he knew that I would play it, he knew I would give everything to it. That was it."
'That Championship Season' (Phil Romano)
Sorvino had a long history with "That Championship Season," appearing first in the Pulitzer Prize-winning play — his big break as an actor — that became the disappointing big-screen 1985 movie directed by playwright Jason Miller.
Apart from his outstanding roles that left audiences awestruck, Paul has also cornered several awards to his credit throughout his career. Revisiting some of his honors over the years:
Action on Film International Film Festival: Winner for Excellence in Film Making for 'Sicilian Vampire' in the year 2015.
Ft. Lauderdale International Film Festival: Life Time Achievement Award, 2001.
Hollywood Reel Independent Film Festival: Best Supporting Actor for his role in 'Acts of Desperation, 2018.
Los Angeles Italian Film Award: Outstanding Achievement Award in acting, 2003
Wild Rose Independent Film Festival: Award for the best actor for his role in 'Greetings from the Shore,' in 2007.
Despite suffering from ill health, he played his last two roles - as a crooked politician and as a Luciano crime family boss - in 2019. Sorvino had three children with his first wife, all of whom followed him into show business - two as actors and one as a writer.
Mira Sorvino, daughter of Paul took to Twitter to pay her obeisance to the demise of her father, she wrote, "My heart is rent asunder - a life of love and joy and wisdom with him is over. He was the most wonderful father."