Published On
An insight into Polycarbonate glasses
Polycarbonate glasses will never disappoint you if you work in environments with UV lights and shutters
Author :
Guneet kaur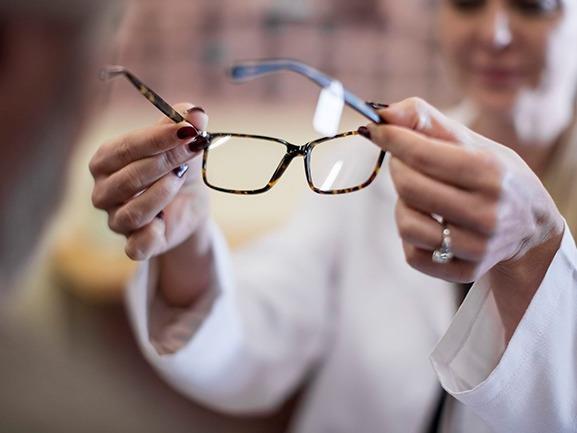 Glasses are also protective gears meant to protect the eyes from harmful products. For the Apollo shuttle project, polycarbonate glasses were necessary; these are glasses made from lightweight plastic material. Do not be tricked into thinking that being lightweight meant they were not strong. The material is impact-resistant and keeps eyes safe from shatters and other external forces. Over time these glasses have evolved and are now being used as fashion accessories. There are several advantages and disadvantages of over standard glasses. Let's dive into these advantages and disadvantages.
Advantages of polycarbonate glasses
Polycarbonate glasses are more durable
When you buy glasses online, you always have several factors in mind. Such factors include durability, shape, material used and price. If durability is important, then polycarbonate glasses are ideal for you. These glasses are made from melted plastic that is later compressed under high pressure. This makes them have high impact resistance levels; if you work in areas with external forces and shutters, these types of glasses should be your go-to. You will end up saving a significant amount of money that would have gone to replacing or fixing your glasses often.
The thickness of the glasses
People assume the thickness of glasses reflects their quality; the thicker the glasses, the more durable they are. This is not the case; thickness often results in heavy and ambiguous glasses that become uncomfortable when worn for extended periods. You don't want your head aching from the excess weight of your protective glasses while at work. The plastic used in making polycarbonate glasses is melted and compressed under high pressure; this creates a thin but solid product. As a result, these glasses are lightweight but strong enough; they are comfortable and can be worn for long periods.
High levels of impact resistance
Are you aware that bulletproof glass is made from polycarbonate? This is because of its impact resistance properties. You will always be guaranteed safety even when working in a risky environment. Glasses made from polycarbonate are also ideal for kids as they don't shutter easily. You don't have to stress about your child breaking their glasses while playing at school.
Polycarbonate glasses offer protection from UV light
UV light has potential risks of harming your eyes. Polycarbonate glasses protect your eyes from UV light and blue light. Moreover, they are ideal for strong prescriptions as there's no extra weight added when correcting different visions.
polycarbonate glasses Trivex lenses
Disadvantages of polycarbonate glasses
Polycarbonate glasses are relatively expensive
Quality comes at a price; you cannot expect you have high-quality glasses at a cheap price. This applies to polycarbonate glasses. These glasses are made of high-quality material, are lightweight and impact resistant. This puts them at an advantage over other glasses but makes them more expensive. If you decide to go with polycarbonate glasses, be prepared to part with a significant amount of money.
Be prepared to deal with scratches
Though these types of glasses have high resistance levels, they scratch easily. However, poly lenses have anti-scratch properties; these would be ideal if you work in situations where your glasses are likely to be scratched.
Optical clarity
Polycarbonate lenses are famous for a crisp field of view. However, clarity is not something to praise. Materials such as are lighter and clearer and would be ideal if clarity is important for you. Your glasses will offer you safety, but the central vision will always be blurry.
There will always be options available; it is now up to you to check the type of glasses that best suits your needs. Polycarbonate glasses will never disappoint you if you work in environments with UV lights and shutters.