Published On
Punjab: AAP's tiff with Centre making civilians 'collateral damage' as PGI halts Ayushman Scheme over unpaid dues
Punjab Government failed to clear 7 months pending bill amounting to crores of rupees.
Author :
Guneet kaur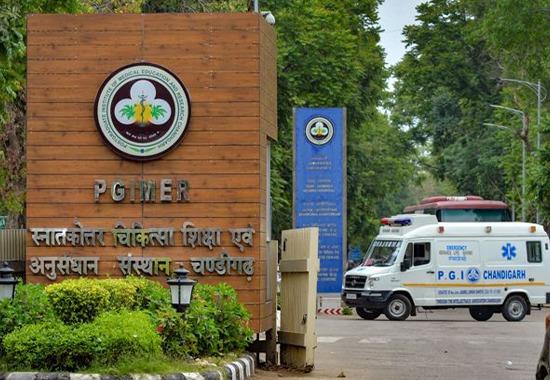 Ayushman Bharat is on hold since December 2021 due to a clash between the Insurance Company and the state government. As the state government has failed to clear the 7-month pending bill, now PGI has discontinued the treatment of patients hailing from Punjab under this scheme.
PGI has pending dues amounting to Rs. 16 crores as they cater around 1200 -1400 patients under this scheme.
Now, PGI has decided to halt the treatment of patients from Punjab under the scheme due to the non-reimbursement of funds. Other government hospitals are also not providing treatment to the people.
A statement was released by PGI nodal officer, "The beneficiaries of Ayushman Bharat Yojana from Punjab are not eligible for benefits under the scheme from August 1 onwards. Any beneficiary seeking fresh admission will have to pay user charges like routine patients."
PGI also conveyed its problem of unpaid dues to the National Health Authority seeking its intervention into the matter.
The main question that rises here is why the state government is not getting the central government scheme properly implemented in Punjab. Is it because they want to promote the AAP model in Punjab and don't want any scheme of the central government to be implemented in Punjab or the reason is something else?
This Scheme was started by the Central Government on 23 September 2018 to provide aid to the economically weaker section of society .