Published On
Punjab: CBI raids premises linked to AAP MLA over Rs 40 crore bank fraud
CBI has raided premises linked to Punjab AAP MLA Jaswant Singh Gajjan Majra in Rs. 40 crore fraud case
Author :
Samriti Bharadwaj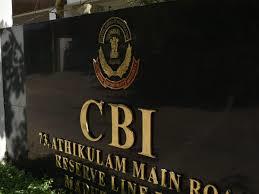 CBI is conducting searches at three places in Sangrur related to Punjab AAP MLA Jaswant Singh Gajjan Majra in a bank fraud case involving over Rs 40 crore, Officials said on Saturday..
The case was registered on a complaint from Bank of Baroda, they said. They stated the searches are taking place in the Maler Kotla region of Sangrur district in connection with the case against the Amargarh MLA, and that the spot is his ancestral home.
The CBI recovered 94 signed blank checks and multiple Aadhaar cards during the operation, according to sources.
The search came a day after Punjab Police detained Delhi BJP leader Tajinder Pal Singh Bagga from his house in the national capital for allegedly inflaming communal tensions in Punjab. Hours later, Delhi Police returned him to the national capital.
Bagga was apprehended in Delhi by Punjab Police. The situation had escalated into a spectacular tug of war involving three state police agencies, after indignation from BJP officials.
The BJP has accused the Punjab Police of "abducting" its leader, who has been openly critical of Delhi Head Minister and AAP leader Arvind Kejriwal, and the AAP chief of pursuing revenge through the state police.