Published On
MLA Randhawa's PA asks for 1 Lakh rupees from a police officer, call recording goes viral
The complaint regarding the matter was done by a fellow leader of AAP Vikram Dhawan on CM's anti-corruption helpline number 95012-00200
Author :
Ujjwal Samrat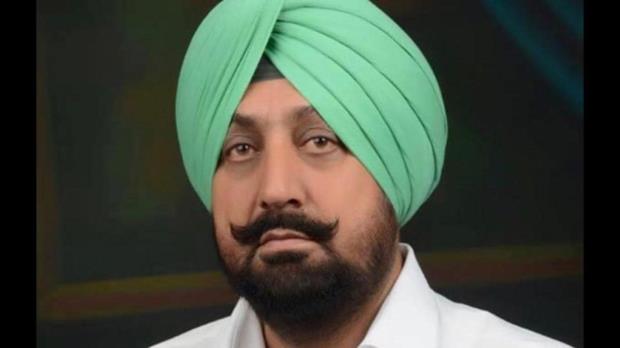 AAP MLA from Dera Bassi Kuljeet Randhawa is surrounded by controversies after a call recording of his PA Nitin Luthra demanding a bribe of Rs 1 Lakh from Balatana Police Station Chief has gone viral. The complaint regarding the matter was done by a fellow leader of AAP Vikram Dhawan on CM's anti-corruption helpline number 95012-00200.
Denying the claims about the recording MLA Randhawa said, "None of my men has demanded any sort of bribe. If at all there is something like such I will initiate the proceedings against those involved." However, his PA is yet to issue any statement on the matter.
The viral call recording is from a phone call conversation between Vikram Dhawan and Station Incharge Burma Singh. Vikram said, he didn't find Burma upon his visit to the station to which the latter replied it was sure to happen after not giving the bribe.
The station chief further says, "MLA's PA had asked for the money saying the former must have told him about the same." But he wasn't informed about anything like such responded Burma Singh on call. Singh also said I am not in a position to give this much amount after which they issued my transfer order.
Vikram Dhawan a worker from AAP said, "I am an active party worker in the Baltana region. On my visit to the Police station, I was informed by the Chief regarding the bribe from PA Nitin Luthra who send a man to collect the money and was showing his contact number on his phone.
On 30th July I had a conversation with Station Chief over the phone when he informed me that he has been transferred. Burma Singh even tried to call MLA but of no vain."
Now all eyes are on CM Bhagwant Mann over his action in the case.
Earlier in one such incident, CM had suspended Health Minister, Dr. Vijay Singla, over his 1% commission demand on the department's work. Later the ousted minister was even arrested on Bhagwant Mann's orders. Whether CM will take such action again is a matter to see in the days to come.