Published On
Punjab Governor cancels Vidhan Sabha's special session; says- there is no such provision in the law
In his order, the Governor made it clear that there is no legal provision to calling a special session just to prove the confidence motion
Author :
Samriti Bharadwaj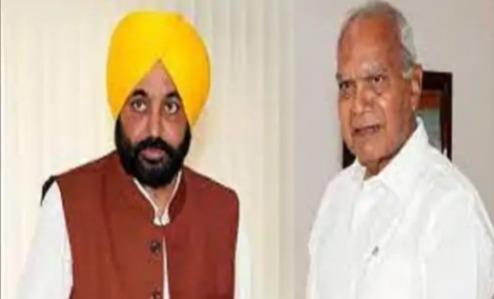 The order calling for a special session of the Punjab Assembly on September 22 has been withdrawn by Punjab Governor Banwarilal Purohit. In his order, the Governor made it clear that there is no legal provision to call a special session just to prove the confidence motion.
Additional Solicitor General Satya Pal Jain was consulted regarding a legal opinion. Giving a legal opinion, he said that there is no specific provision in the Rules of Procedure and Conduct of Business in the Punjab Legislative Assembly with reference to holding a meeting of the Assembly to consider only a 'Motion of Confidence'.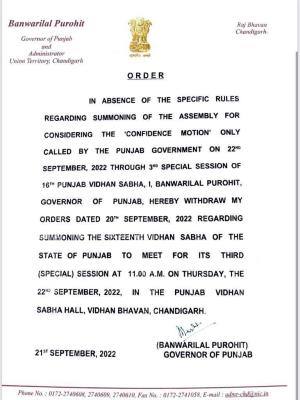 Partap Singh Bajwa, the leader of the opposition for the Congress party, MLA Sukhpal Singh Khaira, and MLA and Punjab BJP President Ashwani Sharma all questioned the session's call.
In order to demonstrate legally how strong the public's faith is, Punjab Chief Minister Bhagwant Mann earlier released the video, and it was decided to call a special session of the Punjab Legislative Assembly on September 22. Mann said that in the past, people had seen how BJP members approached AAP MLAs as part of the Lotus operation and bribe them with cash and other rewards.