Published On
Punjab National Bank offers recruitment, Salary up to 78,230 per month
Job postings for 145 specialist officers, candidates between the age group of 25 to 35 years can apply
Author :
Nishtha Jairath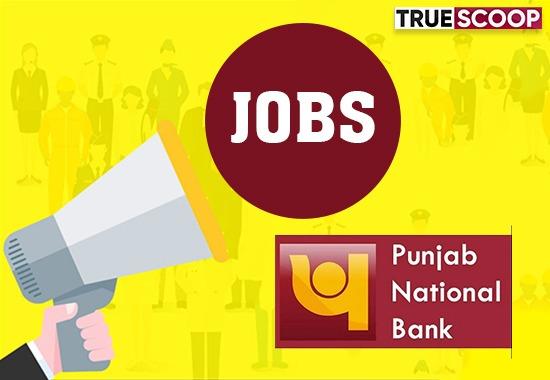 Yet another great opportunity for the youngsters, the ones who are planning to join the banking industry. The Punjab National Bank (PNB) has issued job postings for 145 specialist officers. The posts are for candidates between the age group of 25 to 35 years. All the candidates can apply through the online website of the bank
https://www.pnbindia.in/
till 7th May. The criteria for the candidates to be selected is a written test along with an interview.

Eligibility criteria:

The candidates applying for the post of the specialist officer are expected to have a Chartered Accountant from the Institute of Chartered Accounts of India, Cost Management Accountant from the Institute of Cost Accountants of India or a Chartered Financial Analyst from CFA.

The Application fee:

Rs. 50 will be charged as the application fee for Scheduled caste, Scheduled tribe and PWBD category candidates applying for a job in Punjab National Bank. On the other hand, the application fee for all other categories will be Rs. 850.

The Salary offered:

In the recruitment to the posts of Specialist Officers, all the selected candidates for the post of a Manager (Credit, Risk) will be around Rs. 48,170 to Rs. 63,840. The salary of the selected candidates for the posts of Senior Manager will be Rs. 63,840 to Rs. 78,230 per month.

The age range:

For the post of Manager, the candidates between 25 to 35 years are welcomed and for the post of Senior Manager, the expected age is 25 to 27 years.

The Selection Process:

All the candidates will be selected based on written online tests and interviews. You can visit the official website to get all the details related to this vacancy.