Published On
Punjab Vidhan Sabha: MLA Sheetal Angural raises question on the Rs. 550 crore scam in the name of Smart City
On the last day of the budget session in the Vidhan Sabha today, MLA from Jalandhar West constituency Sheetal Angural raised questions on the scam taking place in the name of Smart City
Author :
Samriti Bharadwaj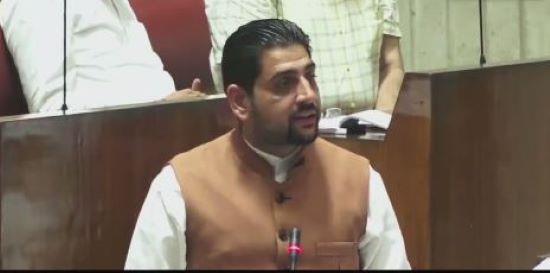 Today, on the final day of the budget session in the Assembly, MLA Sheetal Angural of the Jalandhar West constituency questioned the scam being committed in the name of the "Smart City." Speaking in the Legislative Assembly, Sheetal Angural said that he had come at the time of elections with a promise to expose the big scam in the name of Smart City.

He said that around Rs.550 crore had been spent in the name of the smart city in Jalandhar. During the time of the old governments, the work done there is not visible anywhere. He also raised a lot of voices against it, petitioned the government, went to Delhi, and even approached the SC Commission. But so far no action has been taken against it.
Also read: Punjab Police avert seven possible murders with arrest of 11 operatives of Lawrence-Rinda gang

At the same time, he highlighted an issue related to it. PWD department has constructed a community hall in the name of Shri Guru Ravidas Ji Maharaj in Jalandhar West constituency which is 120 feet long. The construction cost is said to be around Rs. 2.75 crore. The actual cost is only Rs 7 lakh. Sheetal Angural demanded that the agencies investigate the matter and also take action against those involved in the scam.