Published On
Punjab: Vigilance Bureau's action in the state leads to positive results, complaints decrease to 6,000 from 1 lakh; details inside
Reportedly, as soon as the complaint comes to the light, the case is registered against the same.
Author :
Guneet kaur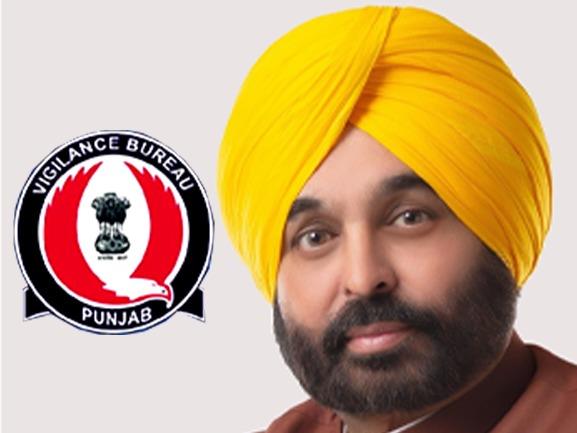 The policy of zero tolerance against corruption by Punjab CM Bhagwant Mann seems to have yielded some positive results so far. The helpline number that was started by the CM has helped people a lot to get their problems registered and get a perfect solution for the same. The Vigilance Bureau has got active for the past some months which has shown a great amount of change in corruption that was going on in the state. Also because of the activeness of the VB, some amount of fright can be felt in the lower level as well.
The figures that have been released till now, show tremendous success as the helpline which used to receive almost one lakh cases have got reduces to only 6,00 cases so far. The government has revealed that due to this action, the corruption and number of complaints related to corruption have got reduced to a large extent. The existing situation, for now, is that almost every month, only 6,000 complaints are being received. The government has said that they are making sure to improve more and reduce this figure as well. Reportedly, as soon as the complaint comes to the light, the case is registered against the same. After carrying out a proper investigation, all the necessary actions are taken against the accused.
AAP State Secretary, Rajvind Kaur Thiada has said that there is a lot of fear of the helpline started by the CM in the state as its main agenda is to end corruption in Punjab. She further stated that all the major people who have been involved in these activities have been put behind the bars. She stressed the point that after the government's action against corruption, all officials are now scared of asking for bribes.
Talking about the complaints, when it was started the number of complaints against corruption was 1,19,359. After which it reduced to 27,536 complaints in the month of June and now talking about the month of September, the complaints have gone down to 4,298.
All these figures show a great amount of progress in Punjab and also give hope that one day there will not even be a spot of corruption in the state of Punjab.