Published On
Punjab-based youth brutally beaten with iron rod in California, father seeks justice for son
Accused fled from scene after attack and post this the victim was taken to hospital in critical condition.
Author :
Guneet kaur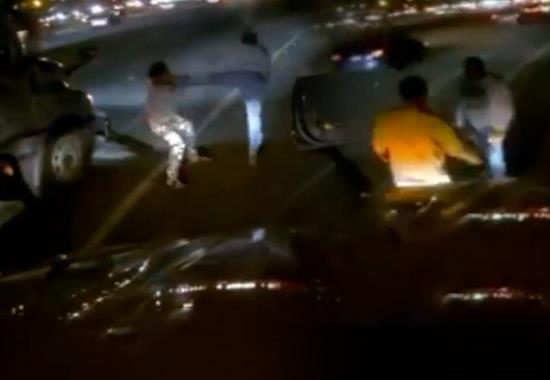 Hate Crime that takes place against Indians in other countries raises a lot of questions about safety of Indians living there. As per latest development, another barbaric incident from America has come to fore where a youth from Punjab was brutally beaten by an American. Although he is now discharged from hospital but has got severe bruises on face, chest and head.
Reportedly, the incident reported took place on 11 November 2022, when victim post loading his truck was travelling from California to Los Angeles. Suddenly, an American parked his car in front of truck and got into an argument with victim. The verbal spat then turned into a physical fight after which accused took out iron rod from his car and started beating the driver brutally. All people who witnessed it did not even come to help the Indian boy. Post this, accused fled from scene after which the victim was taken to hospital in critical condition. Latest reports reveal that hospital has now discharged the boy but he still has severe injuries on his face and body.
Talking about this unfortunate incident, victim's father stated that their son went to America from India in year 2016 for a better livelihood. He further added that his son is a truck driver in California. The victim was a resident of Bilpur Village, Kapurthala in Punjab. Father revealed, "it was on November 11 when my son was going from California to LA in truck. During this, a person parked his car in front of my son's truck and started arguing with him. After this, he took out a rod and brutally thrashed my son. I feel fortunate as a parent that my son is alive but I want that strict action should be taken against accused."
Attacks against Indians in other countries in not a new phenomenon. In June this year, Satnam Singh, 31, was shot dead while sitting in a parked SUV down the street from his home in New York. Not only this, it was only in last month when a student was stabbed multiple times to death in Australia.
Besides the gruesome attacks and killings, Indians in abroad have been consistently battling racial taunts, hate-crime robberies, etc.