Published On
Putin Cancer Surgery: Russian President to undergo for health operation, Nikolai Patrushev to take charge?
A Kremlin insider has claimed that Vladimir Putin may be forced to give up control of the war in Ukraine for a few days as he has cancer surgery too soon.
Author :
Rohit Gupta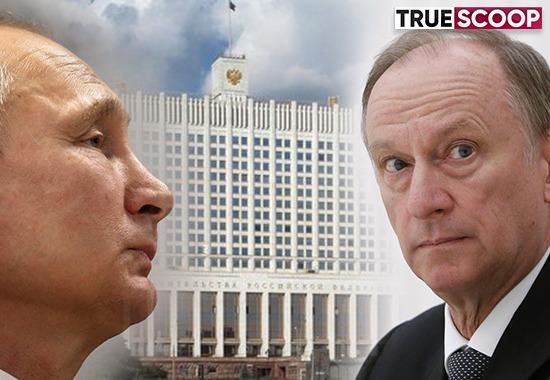 Vladimir Putin Cancer Surgery: The big news is coming out of the Rashtrapati Bhavan of Russia and senior Kremlin sources have claimed that very soon the President of Russia may step down for a few days and will be replaced by a powerful man.
Russia can be handed over to the command. This claim of a senior Kremlin official is sensational because Russia has not yet succeeded in the Ukraine war, but it is being told that the Russian President has been forced to leave his post.

Why would the Russian president resign?
A Kremlin insider has claimed that Vladimir Putin may be forced to give up control of the war in Ukraine for a few days as he has cancer surgery too soon. According to the report, the President of Russia is reportedly likely to hand over the reins of the country to the head of the Security Council and ex-FSB chief Nikolai Patrushev. Nikolai Patrushev, 56, is still seen as a key architect of war strategy, and he was the one who convinced the Russian president that Ukraine was full of neo-Nazis.
Quite a prominent source has claimed
According to the report of the British newspaper Daily Mail, this is quite extraordinary, but this claim has been made by a very reliable source in the Kremlin and the source has even said that it is now certain that Russian President Putin has cancer.
And in the meantime, Nikolai Patrushev will take over the reins of the country. In the report of SVR, it was told that Russian President Vladimir Putin has stomach cancer, which was detected 18 months ago. It has been said in the report that, President Putin has delayed the surgery for a long time.
These speculations about the Russian president have come at a time when another report said that the Russian president may very soon declare a final war in Ukraine and move towards ending the war.
The surgery was to be done in April itself
SVR claimed that the surgery was scheduled to take place in the second week of April itself, but because of the Ukraine war, the Russian President did not perform the surgery in April. "Putin was recommended for surgery, the date of which is being discussed and discussed," the outlet said.
The report said that 'There seems to be no special urgency, but it cannot be delayed either.' The report also claimed that 'Russian President Vladimir Putin has oncology, which has been detected in the latest investigation'.
However, the Kremlin has always denied claims that Putin has an illness. The Kremlin says that the Russian President is completely healthy.

Operation date not fixed
According to the report, doctors have insisted to the Russian President that he should get the operation done soon, even though the date of the operation has not been decided yet. The Kremlin source said, 'I do not know how long it will take for him to undergo surgery and how long it will be fatal'.
'I think it's going to happen very soon,' the Kremlin source said. There are reports that, in reality, the President of Russia is not ready to transfer power and is ready to impose 'Charge affaire's on someone 'close' for some time in his place.
That is why, the Kremlin source has said that 'Therefore, when Putin's operation takes place and by the time he comes to his senses, it may take two or three days, then only Nikolai Patrushev will have the real command of the country. 'However, this move would be quite surprising move.
Who is Nikolai Patrushev?
Nikolai Patrushev is 56 years old and he is considered very close to Russian President Vladimir Putin and he is a low-profile technocrat. The outlet said that spymaster Patrushev, Putin's first choice, spends hours with the Russian president. However, many believe that Nikolai Patrushev will prove to be the worst option.
Many believe that 'What if, all of a sudden, Putin starts experiencing particularly serious health problems and if his illness starts to become severe? To this question, a senior Kremlin source said, 'I do not want to make any predictions about this now, so as not to reassure you once again, because in this situation you should not be too optimistic'.
Putin is a serious health crisis
In a post earlier this month, it was said that 'to the best of our knowledge, President Putin often feels dizzy and has a lot of weakness, and the drug had side effects, so the doctor who recommended this drug has been removed from the process of treatment and is being examined.
At the same time, the report said that the consignment of medicines, which came from an 'unfriendly' country, is also being tested. Recent investigative reports by exiled Russian journalists have claimed that Putin has thyroid cancer, and indicated that he is constantly surrounded by a team of top doctors.
Recently, a picture of the Russian President with his Defense Minister was revealed, in which he is seen holding the desk firmly with both his hands and his face was also slightly swollen.