Published On
Rae Bareli: Primary School teachers fight in front of children over class in the shocking viral video; Watch
Visuals which has been making rounds on social media was recorded by a person standing near as the fight brokeout
Author :
Tushar Singh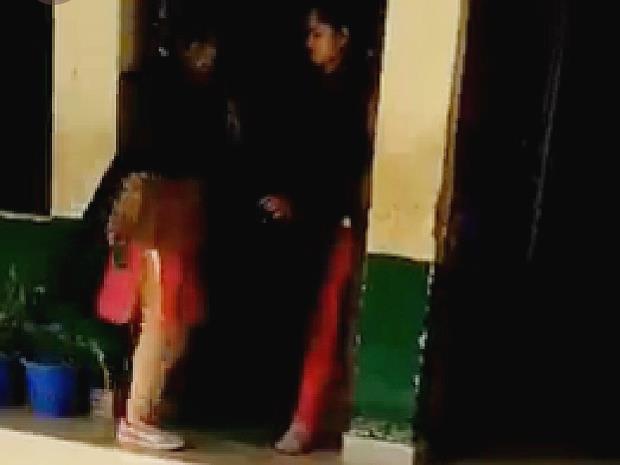 A shocking video has surfaced over social media from a government school in UP's Rae Bareli where two teachers can be seen fighting in front of the children sitting outside their classroom in the corridor.
Visuals that were recorded by the person near the classroom where the rift broke out have gone viral now. Reportedly, the reason for the brawl between the two teachers is said to be associated with taking classes on the Verandah right outside the classroom.
Watch the Video Here:
#Raebareli : प्राथमिक विद्यालय बना अखाड़ा, दो महिला शिक्षिकाओं के हुई जमकर मारपीट, मारपीट का वीडियो हुआ वायरल, वीडियो वायरल होने से मचा हड़कंप.@gulabdeviup @dmraebareli @raebarelipolice pic.twitter.com/VmufAt5ncA

— प्रभंजन कुमार तिवारी / Prabhanjan Kumar Tiwari (@Prabhanjan_tiwa) November 17, 2022
It is said that the case is coming from the primary school Khalilpur of Dalmau tehsil. It is seen in the video that the two teachers exchange heated arguments before finally resorting to slapping each other at the door of the classroom.
Amid key resignations, Sandhya Devanathan appointed as Meta India's new head
The matter escalated between assistant teachers Anita and Pooja, where one of them can be heard saying, I see who stops me from taking a class on the Verandah. Hearing the noise, the principal arrived at the sight and mediated the matter.
In the viral video case, BSA Shivendra Pratap Singh says that the matter has come to notice. The entire case is being investigated as per rules by forming a team and action will also be taken against the guilty.