Published On
Raghav Chadha appointed as AAP's Gujarat co-in-charge: Know the cause behind his nomination and what it means to the party
His colossal stature in the Aam Aadmi Party places him next among the top leaders after the national convener Arvind Kejriwal and Delhi's deputy CM Manish Sisodia
Author :
Tushar Singh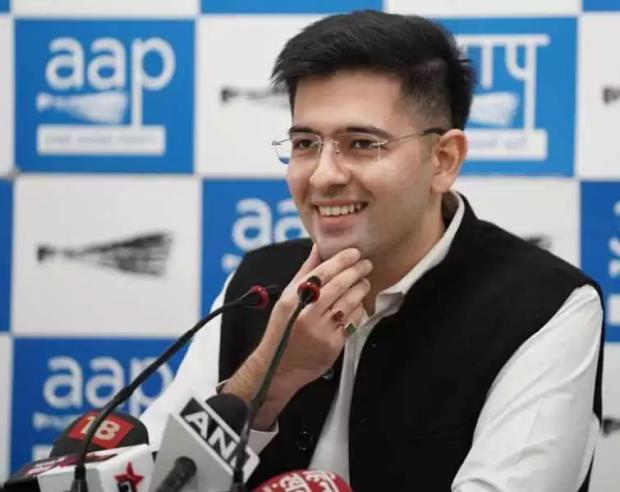 The central committee of the Aam Aadmi Party on Sunday appointed Punjab in charge and Rajya Sabha MP Raghav Chadha as the co-in-charge of Gujarat ahead of the much-awaited assembly polls later this year.
The development came as no surprise looking at the contribution of Chadha over the period of time for AAP, especially in Punjab after a sweeping victory in the Vidhan Sabha election earlier this year.
His colossal stature in the Aam Aadmi Party places him next among the top leaders after the national convener Arvind Kejriwal and Delhi's deputy CM Manish Sisodia.
With the development coming in here is a set of the possible reason behind his appointment to a crucial post as Arvind Kejriwal pro-actively campaigns eyeing his expansion in other states:
• Played a pivotal role among others in leading AAP in the sway of anti-incumbency in Punjab to secure the majority in 119 Vidhan Sabha seats with 92 legislators. Chadha certainly stands as the premier choice of the party's high command.
• His job doesn't end here in Punjab, after victory and his nomination to Rajya Sabha, Chadha has also been a driving force in the government's functioning for the past six months in the state.
Culprits involved will get harshest punishment: Kejriwal on Chandigarh University video ca
• An influential orator and spokesperson who has aggressively put forth his party's vision in the national domain and platform and has established himself as a renowned figure outside Delhi or Punjab.
• In his first session itself at the Rajya Sabha Chadha left a mark of being a promising member, poised of working for its people besides, giving a stable government.
• Apart from these Raghav Chadha is not just a strong votary of his party's vision but is also a politician with a clean image. This brings an added advantage for his appointment to such a crucial position, which will not just help him, but his party in keeping away from all forms of allegation from the rival parties.
Hoping to continue his aggressive stints like Punjab this major development from the AAP in sending Chadha to Gujarat is an interesting move. How he justifies his appointment to establish the party in the fort of rivals BJP will be watched diligently.