Published On
Raid on Kiran Book Shop in Mai Heera Gate; sell duplicate ICSE books, owner under police custody
Police raided the famous market for books and stationery, Mai Heera Gate and recovered duplicate books from a shop
Author :
Samriti Bharadwaj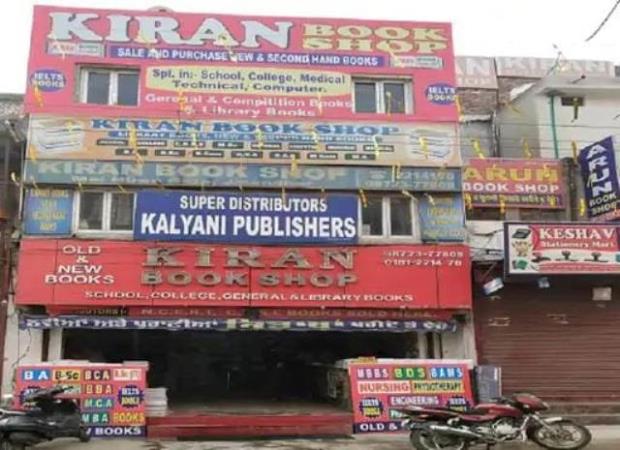 The Police raided one of the famous stationery markets of Jalandhar, Mai Heera Gate where they have recovered duplicate books. The police have recovered duplicate books of the ICSE board published and sold by a shop named, Kiran Book Shop. The Shop sells duplicate books of ICSE copied by them from the original ones.

The books are the ditto copy of the original books. The shop owner sells them by making copies of these books. The police have recovered two books from the shop. The owner of the shop Kiran Anand is also taken under custody by the police under the charge of the Copyrights act and cheating.

The police got a complaint from PM publishers, a Noida-based company. PM publishers publish and supply ICSE books. In the complaint, it has been mentioned that Kiran Book Shop has sold about 9000 copies of books. The company prints and supply schools books all over the country and they get to know that some fake books are also available in the market. So they complained to the police to investigate the matter.