Published On
Rakesh Jhunjhunwala backed Akasa Air receives its first aircraft
In August 2021, Akasa Air acquired the NOC from the Ministry of Civil Aviation to begin conducting commercial flights.
Author :
Ms Chaithra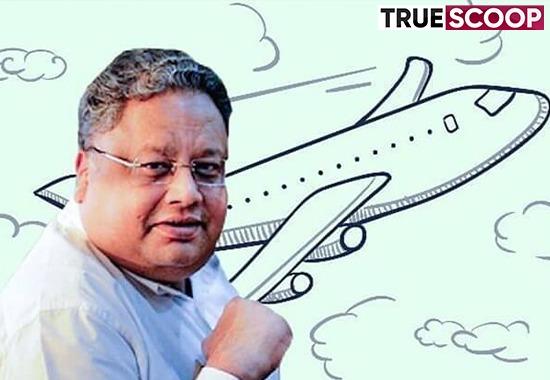 Backed by Rakesh Jhunjhunwala, Akasa Air received its first aircraft, Boeing 737 MAX, in New Delhi today. In Seattle, Washington, on June 15, the corporation was presented with the ceremonial keys to the airlines. The business had ordered 72 Boeing planes as of November 2021.
"Touchdown! #QPComesHome #ItsYourSky", the firm tweeted on its Twitter account.
"Akasa Air today, welcomed the arrival of its first 72 Boeing 737 MAX aircraft, at the Indira Gandhi International Airport, in the presence of its leadership team," the airline stated in the statement as per India.com.
"The arrival of our first aircraft is a very joyous time for all of us and marks an important milestone, bringing us closer to our mission of developing India's greenest, most dependable, and most economical airline," said Vinay Dube, founder, Managing Director and Chief Executive Officer, Akasa Air.
Salil Gupte, president of Boeing India, said the company is pleased to collaborate with Akasa Air as they set out on their mission to make air travel accessible and cheap for everyone.
"India is one of the economies with the greatest rates of growth, and it presents the aviation sector with tremendous growth and productivity prospects. We are thrilled that the cutting-edge 737 MAX will enable Akasa Air to improve customer service while driving business and operational efficiencies," he said.