Published On
Ranveer Singh, Alia Bhatt all set to grace the couch on 'Koffee With Karan' Season 7
After throwing the bait with regards to 'Koffee With Karan not returning, Karan shares another news for his fans on Instagram.
Author :
Priyanka Vinayak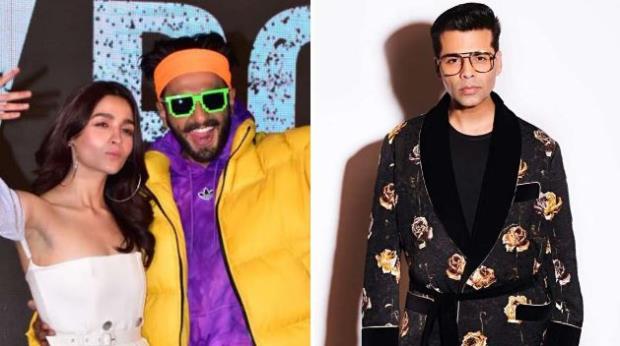 After throwing the bait with regards to 'Koffee With Karan not returning, filmmaker-producer-talk show host Karan Johar has now stated that the seventh season of the hugely popular chat show will return this time on the streaming medium.
According to Pinkvilla, the chat show's first guests are all set to shoot next week. The Bollywood stars who will be gracing the couch first include Alia Bhatt and Ranveer Singh. A source close to the development revealed to Pinkvilla that Alia and Ranveer will be shooting for their episode around 10 May in the city.
This may also be the first time that Alia might talk about her wedding with Ranbir Kapoor and even her Hollywood debut with Gal Gadot.
Taking to his Instagram, KJo shared yet another note that spoke about the medium of exhibition of the upcoming season. The note read, "Koffee With Karan will not be returning…on TV! Because every great story needs a good twist, I'm delighted to announce that Season 7 of Koffee With Karan will stream exclusively on Disney+ Hotstar!"
The note further stated, "The biggest movie stars from across India will return to the couch to spill the beans while drinking some koffee. There will be games, there will be rumours put to rest – and there will be conversations that go deep, about love, loss and everything we've all been through over the last few years. Koffee With Karan, 'steaming' soon, only on Disney+ Hotstar. Toodles!"