Rashmika Mandanna deepfake Video: Pushpa actress breaks silence, says 'She is hurt' on viral clip
Rashmika Mandanna's Depfake video has been going viral on social media and on Sunday the original video belonging to a British-Indian influencer Zara Patel was shared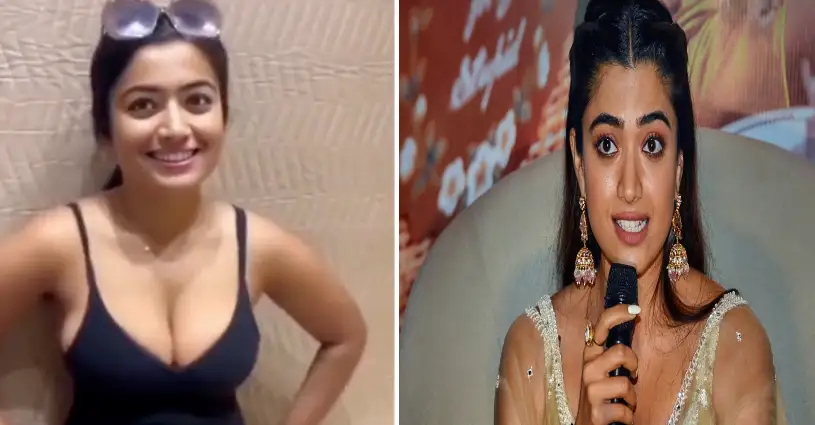 -

Bollywood actress Rashmika Mandanna on Monday broke her silence on the morphed video controversy after Amitabh Bachchan on Sunday expressed that a legal case should be filed. Rashmika Mandanna's Depfake video has been going viral on social media and a journalist on Sunday shared the original video that belonged to a British-Indian influencer Zara Patel.

Reacting to the controversy, Rashmika Mandanna on her Instagram story wrote, "I feel really hurt to share this and have to talk the deepfake video of me being spread online. Something like this is honestly, extremely scary not only for me, but also for each one of us who today is vulnerable to so much harm because of how technology is being misused.

"Today, as a woman and as an actor, I am thankful for my family, friends and well wishers who are my protection and support system. But if this happened to me when I was in school or college, I genuinely can't imagine how could I ever tackle this.

"We need to address this as a community and with urgency before more of us are affected by such identity theft."
Zara Patel & Rashmika Mandanna controversy
A journalist on Sunday took to his X handle and shared the video writing, "There is an urgent need for a legal and regulatory framework to deal with deepfake in India. You might have seen this viral video of actress Rashmika Mandanna on Instagram. But wait, this is a deepfake video of Zara Patel. This thread contains the actual video.
"The original video is of Zara Patel, a British-Indian girl with 415K followers on Instagram. She uploaded this video on Instagram on 9 October...From a deepfake POV, the viral video is perfect enough for ordinary social media users to fall for it. But if you watch the video carefully, you can see at (0:01) that when Rashmika (deepfake) was entering the lift, suddenly her face changes from the other girl to Rashmika."