Published On
RBI Monetary Policy 2022: Modi Govt's 'big blow' to consumer, Know Repo rate & EMIs impact; 5 key points
RBI Monetary Policy 2022: The Reserve Bank of India (RBI) may increase policy rates by 0.25 to 0.50 percent on Wednesday.
Author :
Rohit Gupta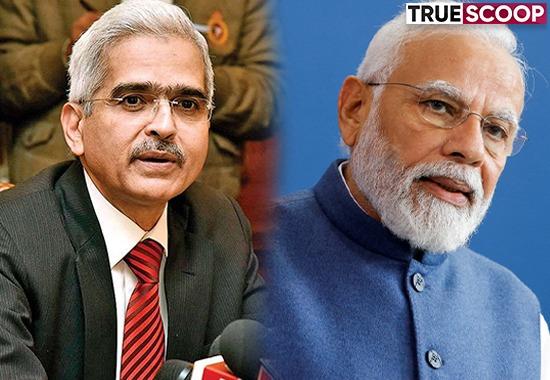 RBI Monetary Policy 2022: The Reserve Bank of India (RBI) may increase policy rates by 0.25 to 0.50 percent on Wednesday. There will be a press conference of RBI's Monetary Policy Review Committee at 10 am today, in which the repo rate revision will be announced. Experts say that with inflation remaining at a high level, the Monetary Policy Committee (MPC) of the Reserve Bank may increase interest rates by another quarter to half a percentage point.
The bi-monthly review meeting of the Monetary Policy Committee is going on from Monday and the decisions are taken in it will be informed on Wednesday. Reserve Bank Governor Shaktikanta Das has already indicated that the policy interest rate can be increased.

RBI surprised everyone last month by suddenly increasing the repo rate and cash reserve ratio (CRR). The repo rate was increased by 0.40 percent to 4.40 percent while the CRR was also increased by 0.50 percent. Rising inflation was blamed for this tough move of the Reserve Bank. The Consumer Price Index (CPI) based inflation has been increasing continuously since October 2021.
Retail inflation has remained above the RBI's satisfactory level of 6 per cent since January. In April 2022, it reached an eight-year high of 7.79 percent.
A report by HDFC Bank Treasury Research Desk said that the RBI may increase the policy rate by 0.25 percent keeping its stance and CRR rate unchanged. The report says, "We see more chances of an increase in the repo rate by 0.25 percent instead of 0.50 percent. We do not see conditions for another major rate hike at this stage.
Along with this, the report said that the RBI may change the inflation forecast to 5.7 percent by
0.70-0.80
percent, citing changes in global and domestic price pressures.
Yes, Bank Chief Economist Indranil Pan said inflation has created a need for RBI to tighten monetary policy. He said, "We think that RBI may increase the repo rate by 0.35 percent in June. After this, it can be increased by
0.25-0.25
percent in August and September also. Commodity prices are likely to come down by that time, giving some easing to the domestic inflation cycle as well.
On the other hand, Trehan Group Managing Director Saransh Trehan said that the RBI can increase the key policy rates by up to 0.50 percent. He said that banks will pass this burden on the borrowers only, but due to the low level of interest rates, it will not have a significant impact on demand.