Published On
Ready, Set, Work Abroad: Top Countries with Easy Work Visas!
Get your work visa hassle-free and work abroad! Australia, Canada, Germany, and Sweden offer easy work visas for job seekers. Author :
Sukhdev Singh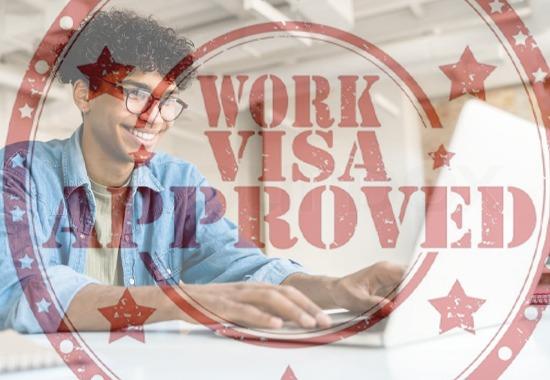 Are you dreaming of working abroad but intimidated by the daunting task of obtaining a work visa? Fear not! Some countries make it easy to snag a work visa, and we've rounded up the top ones for you!
Australia is a land of opportunities, and it's not just limited to kangaroo-watching. The country offers a plethora of job options and several work visa options to choose from. But, there's a catch. To qualify for an Aussie work visa, you must be between 30-55 years old, have the required work experience, and meet other criteria for the visa.
Germany's got a problem, and it's a good one - labor shortage! So, if you're a skilled worker, the chances are that you can snag a work visa with ease. Apply for a permanent job seeker visa, and you'll have a few months to explore the country and search for work. If you're lucky enough to find employment, you'll need to apply for a regular work visa.
Canada has a reputation for being friendly, but did you know it's also welcoming to skilled workers? The country offers various programs for job seekers, and the Express Entry program is the way to go if you're looking for a work visa. Just make sure you earn enough points based on your skills, education, work experience, age, training, and language proficiency.
Sweden may not be the first country that pops into your head when you think of working abroad, but hear us out. The country offers a job seeker visa that allows you to stay for three to nine months while searching for work. However, you'll need to have relevant educational qualifications and health insurance to qualify.
While the process of obtaining a work visa can be complex, these countries make it less stressful for job seekers. Working abroad can be a life-changing experience, offering a chance for personal and professional growth. So, pack your bags and get ready for an adventure of a lifetime!