Published On
Real vs Reel: Is Randeep Hooda's CAT based on a true story of Punjab's undercover agent?
The answer is No. Randeep Hooda starrer CAT is not inspired by any undercover agent of Punjab Author :
Guneet kaur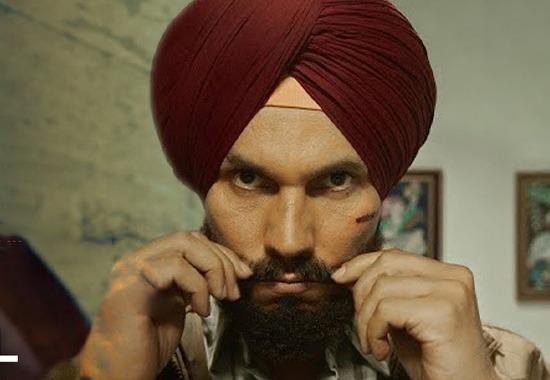 Famous Bollywood Randeep Hooda under the direction of Balwinder Singh is all set to bring a spin-chilling and intense story from set against the backdrop of Punjab under the name CAT. Randeep Hooda starrer CAT is all set to release on 9th December 2022 and will be available for users to watch on Netflix. The series is available in English, Hindi and Punjabi languages. CAT is Randeep Hooda's second venture on webspace after he collaborated with Hollywood star Chris Hemsworth in 'Extraction.' CAT portrays actor Randeep Hooda as a police informant who is compelled to become an undercover agent after his brother falls into the trap of drugs. In the later part of film, the protagonist lands himself into the vicious circle of politics, corruption, smugglers to bust a drug racket.
Now the question that arises is whether CAT is based on a true story or not. The answer is No. CAT is not based on true story and is not inspired by any real-life person. Talking about its storyline, the film directed by Balwinder Singh Janjua is an authentic story that depicts how drug cartels penetrated Punjab. The series also showcases the harsh reality of Punjab's youth falling under the influence of drugs. CAT also reveals the tireless working of Punjab Police to get rid of drug addiction in the state. The series apart from showcasing a romanticized version of Punjab puts forth a story of a brother's respite and love.
Talking about Gurnaam Singh's character, Randeep Hooda revealed that protagonist of series is strong yet fragile who loves his family and can go to any extent to save his family. He further added that although audiences will familiarize with character but they won't be able to predict his next move.
As CAT is set against the backdrop of Punjab, it was shot in over 80 locations across whole state to bring out the authenticity to fore. Reportedly, although the series is divided into various episodes, it will not make the fans wait as all episodes will be released together on 9th December 2022. Along with Randeep Hooda, the series will also star Hasleen Kaur, KP Singh, Kavya Thapar, Geeta Aggarwal and many more.