Published On
"Recent killing of Sidhu Moosewala shows that killing is easy both in reel and real life" Says youth on Punjab
Punjab has always faced the issue of youth migration to other countries, particularly Canada.
Author :
Sukhmani Kaur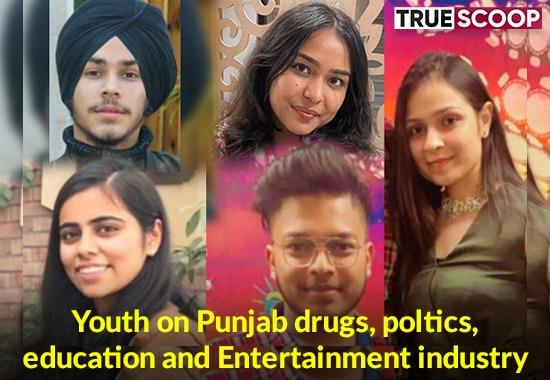 Massive amount of brain drain raises issues of suitable socio-economic environment and employment opportunities for the youth of the state.

Anshika Aggarwal youth in Ludhiana city says" Recent Incidents in Punjab clearly shows that youth can't grow here. Brain drain is expected out of us.

" The developed countries provide better living standards, salaries, tax benefits, etc, which becomes a great attraction for emigration."

Justju Sharma, Student says" No one in Punjab is actually serious about eradicating the drug menace, nobody thinks about families that have been affected, glorifying drugs is the main reason that youth in the state is either aimless or aims for abroad.

"Rather blaming youth for going there, we should create peaceful environment in the state."

Sahib Singh says "The gun culture shown in the Punjabi music industry and the shooting of such songs in a violent manner instant have led disturbed notes in society.

Aakriti, youth living in Model town says" The increasing cut-offs and pressure of competitive exams make access to higher education difficult in India. Abroad, they have an advantage over students from other countries in terms of skills and knowledge."

Rakesh , Student says "Multiple developments in the past months have turned the political arrangements in the state upside down. Why Punjab Government is silent? On such big casualty, Mourning on twitter is not the action. All this forces youth to move out of Punjab."