Published On
REET offers 15,500 recruitments: Finishes the long wait of youth
The Directorate of Elementary Education issued the final cut off for various candidates
Author :
Nishtha Jairath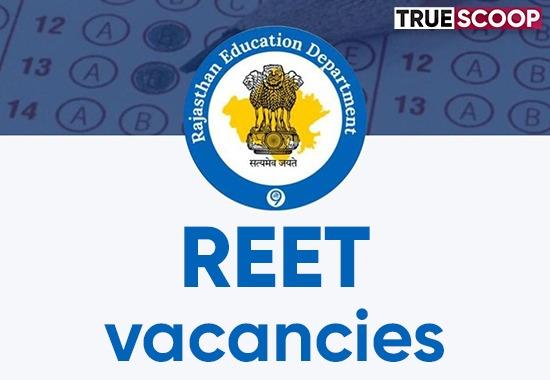 REET finishes the long wait of the youth as they come up with new recruitments. The district allotment list for 15,500 level one posts has been released by the Education Department. Education Minister BD Kalla tweeted late Wednesday night that all the Directorate of Elementary Education has assigned districts to the REET Level-1 direct recruitment candidates. Their name and the appointment letters will be forwarded to the state's Zilla Parishads for posting. It will be uploaded.
On 17th April, the Directorate of Elementary Education issued the final cut-off for the appointment of 15,500 teachers to the selected candidates in REET Level-1. Men and women belonging to the general category in non-TSP will be appointed based on 133 points. At the same time, OBC women and men will be appointed based on 131 marks. For the Scheduled caste, the cut-off will be 125 and for the Scheduled tribe it will be 117. In this case, the candidates have been waiting for the district allotments for the longest time.

Non-TSP General Education Cutoff:

• General 133
• OBC 131
• EWS 129
• MBC 127
• SC 125
• ST 117

TSP General Education Cut Off:

• Normal 118
• SC 95
• ST 99
On Monday, the High Court heard the REIT-20121 paper leak case and has kept the appointments to 15,500 Level-1 posts subject to the decision which will be taken in the petitions. All the petitioners have been advised that if they have any kind of evidence regarding the investigation, they must share it with the investigating officer. Further, the court directed the investigating officer to complete the ongoing investigation by 26th May and then submit the factual report to the court.
Last year in September, the REET exam was conducted for 31 thousand posts in Rajasthan for more than 25 lakh candidates. After 36 days the result of REET was released. Out of this, 11 lakh four thousand 216 were declared eligible.
Of these, 3 lakh three thousand 604 were declared eligible for level-1 and 7 lakh 73 thousand 612 for level-2. After this, the government canceled the Level-2 examination in the controversy regarding the paper leak.