Published On
Republican Mayra Flores wins the election in South Texas, historically a Democratic Stronghold.
Republican Mayra won this special election to fill the unexpired term of Filemon Vela.
Author :
Aryan Thakur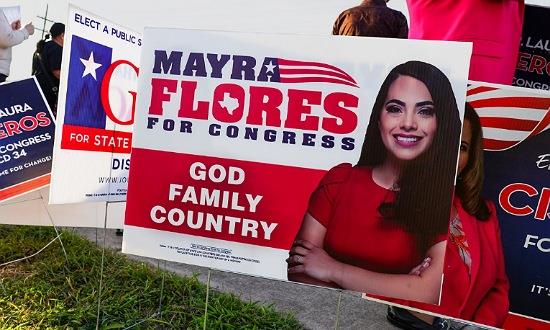 Republican Mayra won this special election to fill the unexpired term of Filemon Vela. Republican Flores won this open congressional seat in what is historically a blue region.
In prevailing, she beat the democrat, Dean Sanchez, in a closely fought race. Mayra is now the first Mexican-born congresswoman. Mayra might only serve till January but her victory is still a source of inspiration for the Republican offence in South Texas.
Flores gathered 50.98 % of the vote, meanwhile, her rival Sanchez could only gather a measly 43.33 %. Democrat Rene Coronado and Republican Juana "Janie" Cantu-Cabrera were the remaining contenders in this election. They, however, could not make a difference in this race.
The winner Flores is a respiratory therapist and Sanchez is a lawyer and former Cameron county commissioner.
Republican Flores was outspoken after her win and said her campaign "took no one for granted." "For over 100 years, we have been taken for granted," and "I will show you what real representation looks like. I will represent all people."
Sanchez, on the other hand, showed his dissatisfaction with the national Democrats for not putting enough effort to defend the seat. The Democrats believed the election to be consequential and are focused on the November elections, instead.
Read more:
The Republicans had majorly outspent their competition spending over $1 million in their bid to win. The Democrats are using this to undermine Flores's victory and say that the seat would return to safe hands soon. This has led to all eyes being set on the November elections which seem to be more even than ever.