Published On
Research says 1 in 5 heart attack patients are younger than 40 years of age
India has one of the highest burdens of cardiovascular disease (CVD) worldwide. The annual number of deaths from CVD in India is projected to rise from 2.26 million (1990) to 4.77 million (2020)
Author :
Sukhmani Kaur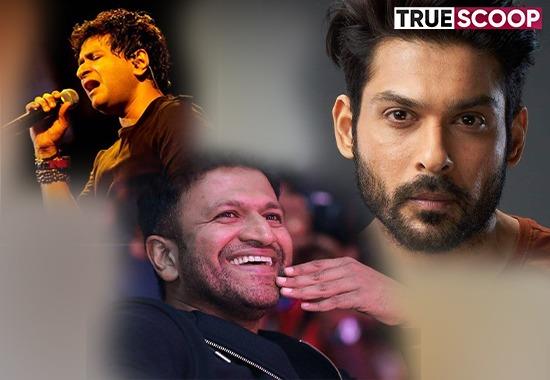 Dr Tarlochan Singh Chief Psychologist and Head Department of Behavioral Health Hunjan Hospital, Ludhiana, says" You might think heart disease is linked only with physical activities, but your thoughts, attitudes and emotions are just as important. They can accelerate the onset of heart disease, as well as get in the way of taking positive steps to improve your health or that of a loved one.

Researches says, "Depression or anxiety in adolescence is linked with a 20% greater likelihood of having a heart attack mid-life."

Cardiovascular diseases have often been linked to stress and anxiety. Studies have suggested that high cortisol levels from long-term stress can make a person more prone to high blood cholesterol, triglycerides, blood sugar, and increase the risk of hypertension. These are common risk factors for heart disease, as per experts.

But I believe Young people have a lot of stress ,stress of performance, stress associated with urbanization, lifestyle - which often lead to smoking, drinking, unhealthy eating habits and patterns. This in turn causes stress on the heart, leading to either heart attack, cardiac arrest or arrhythmia.

Dr. Vinay Singal, Additional Director & Head Department of critical caremedicine
Fortis Hospital, Ludhiana says "A heart attack occurs when the flow of blood to the heart is severely reduced or blocked. The blockage is usually due to a buildup of fat, cholesterol and other substances in the heart (coronary) arteries. The fatty, cholesterol-containing deposits are called plaques. The process of plaque buildup is called atherosclerosis."

Studying the heart after death is a sometimes overlooked source of medical information that could help us to better understand and manage instances of heart disease. Autopsy is a source of discovery that informs the way we think about disease systemically.

He suggests that Being active and doing regular exercise will lower your blood pressure by keeping your heart and blood vessels in good condition. Regular exercise can also help you lose weight, which will help to lower your blood pressure. Low-impact activities such as walking, swimming and cycling are recommended.

Take a small walk on long flights, If you are working from home try to do some physical activity. Sitting idle for such long hours is not advisable. Eat healthy food and add yoga, excersise in your daily regime.

Lastly I just want to say to our readers that in today's time we should take everything with the pinch of salt. Thinking of something which will not matter even after one month is not at all worthy for your life. So live your life to fullest, spend quality time with your parents and friends.

Kamaljeet Kaur, Teacher says Men have a greater risk of heart attack than women do, and men have attacks earlier in life.

Also Read: Bhuppi Rana gang also threatens: says will avenge Moosewala murder; 5 lacs reward for info

Even after women reach the age of menopause, when women's death rate from heart disease increases, women's risk for heart attack is less than that for men.