Published On
Rocket Boys 2 True Story: Who is Dr. Vishwesh Mathur & why did he help the CIA kill Homi Bhabha?
Rocket Boys Season 2 is a true story based on the lives of India's late scientists Homi J Bhabha and Vikram Sarabhai. Author :
Ujjwal Samrat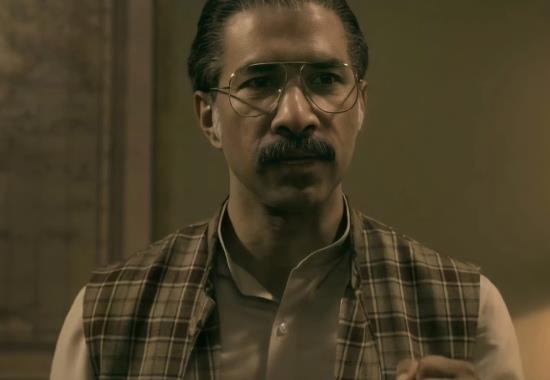 The much-awaited series Rocket Boys 2 was released on the Sony Liv app on March 16, 2023. Rocket Boys Season 2 is a true story based on the lives of India's late scientists Homi J Bhabha and Vikram Sarabhai. Rocket Boys 2 revolves around Homi Bhabha and Vikram Sarabhai and their struggle both inside and outside in making India self-reliant in space technology and atomic energy. Directed by Abhay Pannu, the Rocket Boys 2 series is mostly a true story, however, the creators have reportedly induced some elements of fiction. Rocket Boys 2 starts with Homi Bhabha's pursuit of making an atomic bomb for India and on the other hand, Vikram Sarabhai continues his pursuit of making India a world leader in space technology. The first season was highly rated and appreciated by fans and seeing Rocket Boys 2, the real-life series is likely to make waves in India and of course in America and Russia. Assuming, you have landed on this page, you have watched Rocket Boys Season 2 and have a question revolving around 'black sheep' Dr. Vishwesh Mathur. Therefore, for those wondering who is Dr. Vishwesh Mathur in Rocket Boys 2, below is everything you need to know-
Rocket Boys 2 storyline
Before knowing about Dr. Vishwesh Mathur, we first need to brush up on our memories of Rocket Boys 2. Homi J Bhabha who is the chairman of India's Atomic Energy Commission is planning to make an atom bomb for India. Bhabha's philosophy was clear 'Without power, there is no peace' and (then) PM Pandit Jawaharlal Nehru understood it after the Indo-China war. Homi J Bhabha has two associate scientists- Dr. Vishwesh Mathur, and Raza Mehdi. While Dr. Vishwesh Mathur is a black sheep spying for the CIA, Raza was a critic of Bhabha but always respected him as a scientist. However, Mathur tried to kill Bhabha in his own nuclear reactor and framed Raza for orchestrating it. Although Bhabha survived the attack, he lost his faith in Raza and removes him from the commission. As a result, Mathur who was secretly working with the CIA started to be close with Bhabha in an attempt to gather solid proof that India is making an atom bomb and supplying it to the American Secret Services. Now, the question arises why America was against India's nuclear program. In one of the episodes of Rocket Boys 2, Homi Bhabha says that America wants to control the world and if India India becomes a nuclear nation, their world dominance will be in danger. Apart from this, America was an ally of Pakistan and therefore due to geopolitics, it was natural that America was against India in terms of atom bomb-making and testing.
Who was Dr. Vishwesh Mathur and what happened to him?
Money shot: The Pornhub Story: Netflix's documentary explains how to be a Pornscript writer
As mentioned above that Rocket Boys 2 is not an entirely true story and the makers have introduced some fiction, Dr. Vishwesh Mathur certainly comes under that. In layman's language, Dr. Vishwesh Mathur is a fictional character. As per reports, Vishwesh Mathur is seemingly not based on a real scientist. Even though the show portrays an incredible true story, several fictional characters and storylines were conceived and incorporated into the real-life chronicle of Bhabha and Sarabhai for dramatic purposes; Vishwesh Mathur is apparently one of them. The character, which plays a significant part in the narrative as the show progresses, doesn't have a real-life counterpart. Mathur is most probably conceived upon the theory of the CIA's alleged involvement in Homi Bhabha's ambiguous death. In Rocket Boys 2, it has shown that Mathur placed a bomb inside Bhabha's bag supplied by CIA which ultimately went off when he was on his way to Vienna via Kanchenjengha. In the end, Mathur becomes the greatest asset of the CIA, however, Raza's proof reaches Sarabhai which exposed the CIA's assets working inside India's Atomic Energy Commission. However, Sarabhai's plan to not fire them and let them continue working paid off in the end. India successfully tested its first-ever nuclear bomb in Pokhran and the mission name was 'Smiling Buddha'. In the end, Mathur gets arrested when he was trying to find out about the mission of Smiling Buddha in order to sabotage India's nuclear program yet again.
Who performed what at Rocket Boys 2?
Starring Jim Sarbh as Dr Homi J Bhabha, Ishwak Singh as Dr Vikram Sarabhai, Regina Cassandra as Mrinalini Sarabhai, Rajit Kapur as Pt Jawaharlal Nehru, Arjun Radhakrishnan as Dr APJ Abdul Kalam, Rajiv Kachroo as JRD Tata, Saba Azad as Pravana Irani (Pipsy), Dibyendu Bhattacharya as Dr Raza Mehdi, KC Shankar as Dr. Vishwesh Mathur, Namit Das as Prosinjit Dey and more. Rocket Boys 2 is indeed a must watch for fans who are looking for binge watch this weekend.