Published On
Rumours Are Spread About Me That I Beat Up Boys: Kangana Ranaut
Recently, In an interview Kangana Ranaut said,  "she was unable to get married because rumours are spread about me that I beat up boys."
Author :
Chanderveer Singh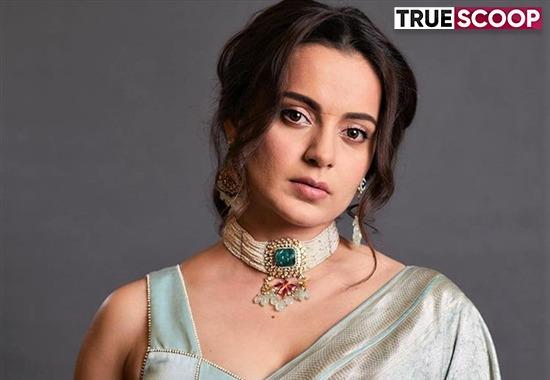 The evergreen controversial figure Kangana Ranaut again gives a statement about her marital status which sparks controversy. During a promotional interview of Kangana, who is currently awaiting the release of her spy action-thriller
Dhaakad wherein she plays the role of Agent Agni, a super spy, was asked if she is just as 'Dhaakad' in real life as her character. The actress jokingly responded, "That's not how it is, come on. Who will I beat up in real life? I am unable to get married because of people like you (Siddharth Kannan, interviewer) spreading these rumours."
Siddharth again asked her by empisizing if she was unable to get married because of the perception that she is tough, Kangana jokingly replied, "Yes, because rumours are spread about me that I beat up boys."
In another interview with Times Now, Kangana said "I see myself as a mother five years down the line and as a wife, and of course as someone who is actively participating in the vision of new India." Both the statements are opposite to each-other.
Talking about her upcoming movie Dhaakad, the actress said in a statement, "In our cinema, we rarely have heroines performing action scenes in the real sense. When Dhaakad came my way, I felt happy to see that someone had dared to visualise a woman in a hardcore commercial film as an action heroine. I'm all for dare-devilry and doing something that pushes the envelope. There's nothing that does it like a good commercial film."
Kangana Ranaut is a stupendous actress. Last year, she was awarded with the prestigious Padma Shri award by the President of India. She was the recipient of several awards, including four National Film Awards and five Filmfare Awards, she has featured six times in Forbes India's Celebrity 100 list.