Ruthless gang rivalry revealed: Lawrence Bishnoi vs. Bambiha Gang; a shocking Inside story
Gangster Sukhdool Singh's murder in Canada sparks Gang warfare revelations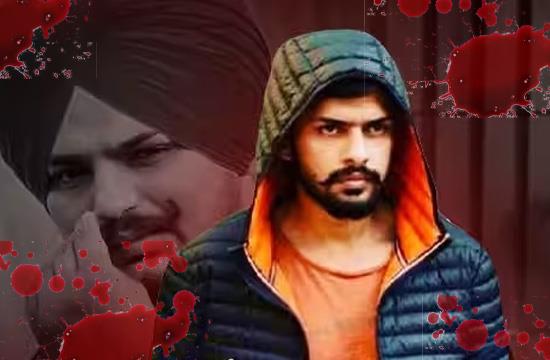 -

Gangster Sukhdool Singh, also known as Sukha, was shot and killed in a shocking incident that took place in Winnipeg, Canada. Sukha was the victim of nine headshots that proved to be fatal during this shootout that took place in the center of Winnipeg.

The responsibility rests on Lawrence Bishnoi's gang:

Lawrence Bishnoi, who is currently detained in Delhi, India's notorious Tihar Jail, bears full responsibility for this brutal murder. This gang has gained notoriety for its involvement in multiple high-profile cases, including the murder of Punjabi singer Sidhu Moosewala.

Once more, they are involved in a bloody conflict, this time with the Bambiha Gang, which has been going on for a while and resulted in the deaths of a number of people.

Lawrence Bishnoi's startling revelation:

Lawrence Bishnoi, known by that name on a Facebook page, has claimed responsibility for Sukha's shocking demise. In a cryptic post, he boldly stated, "Yes, Sat Sri Akal, Ram Ram. The one in charge of the Bambiha Group, who used to roam freely, has met his end in Canada. Lawrence Bishnoi's gang has taken charge. This drug-addicted addict, solely consumed by his vices, had destroyed many lives for the sake of money."

He continued, "Our brother Gurlal and Vikki Middukhera were mercilessly murdered by him while he was on the run. He orchestrated the murder of Sandeep Nangal Ambia. Now, the consequences of his nefarious deeds have finally caught up with him. One thing to remember is that those who are still evading justice, anywhere in the world, might believe they have escaped our enmity. But retribution will find them, eventually."

The shocking saga unveiled:

Also Read: Why did YouTube remove String channel from its platform? Vivek Agnihotri & netizens slam video-streaming giant

This disclosure provides a unique peek into the inner workings of a gang rivalry that continues to shock the criminal underworld. It's a harsh reminder that avoiding one's dark past does not imply escaping it. Justice, no matter how long it takes, always prevails in the end.

We find the layers of rivalry, vengeance, and a craving for power that fuel these criminal endeavors as we delve deeper into this shocking story. Lawrence Bishnoi's gang, a name synonymous with fear and ruthlessness, has once again made headlines with its audacious claim. The gang's involvement in high-profile cases has solidified its standing as an organization to be taken seriously.

The Bambiha gang's turbulent past

The Bambiha Gang, no stranger to violence and vendettas, stands on the other side of this blood feud. The rivalry between these two formidable groups can be traced back years and has left a trail of bloodshed and chaos in its wake. While the reasons for their rivalry remain shrouded in secrecy, the consequences of their actions have been all too real.

Justice is served, but at what cost?

As we reflect on this chilling narrative, it's evident that the pursuit of justice has been prohibitively costly. Lives have been lost, families shattered, and communities terrorized. The story serves as a stark reminder of the destructive power of these criminal organizations and the harm they cause to society.