Sabrina Duran Montero Video: TikToker 'Ina-the Narco Queen' shot dead by hitmen in Chile
Sabrina Duran Montero aka 'The Narco Queen' was shot at least 7 times in the middle of the street on October 25, 2023.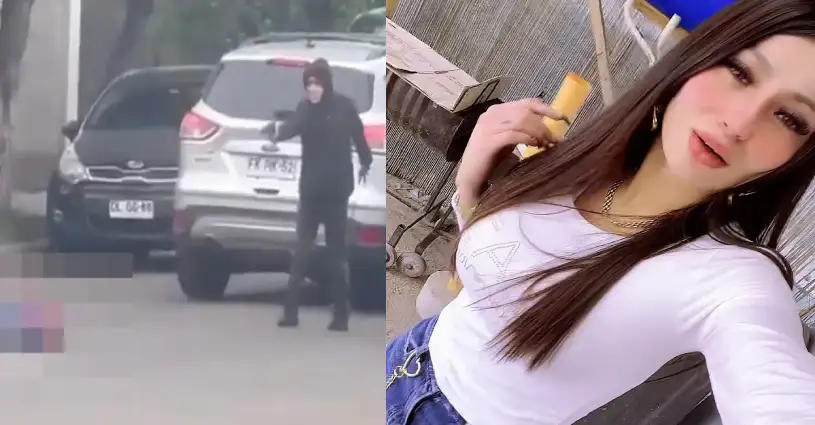 -

In a shocking incident, a famous TikToker named Sabrina Duran Montero, who was nicknamed 'Ina, the Narco Queen' was shot dead by at least two hitmen in in Padre Hurtado, Chile. Sabrina Duran Montero aka 'The Narco Queen' was shot at least 7 times in the middle of the street on October 25, 2023. Sabrina Duran Montero's murder was filmed by someone across and street and now the chilling footage is breaking the internet worldwide, especially in Chile.

In the Sabrina Duran Montero viral video, the 24-year-old TikToker was seen lying on the ground in the middle of the streets in Santiago after being shot by a masked assailant. The chilling Sabrina Montero murder video showcased the 'Narco Queen' laying on the ground and desperately trying to get up when a gunman stepped forward and fired multiple shots before using her vehicle to escape.

As per reports, Sabrina Montero was in her vehicle when at least two hitmen arrived and shot her. Reportedly, Sabrina's car that was taken by the hitmen was later found burnt out about half an hour's drive away in Quilicura.

After being shot, Sabrina Montero was rushed to a local hospital but doctors were unable to save her life. Sabrina Montero who is mother-of-one was on her way to a nail salon when she was stopped by three men in the Santiago town of Padre Hurtado.

Local authorities believe that Sabrina Montero murder reason may have been a settling of scores by a rival gang. It is pertinent to mention here that Sabrina Montero 'had a criminal record, specifically for receiving stolen vehicles and drug trafficking, and had been released from serving a sentence approximately a month ago," said Police chief Leonel Munoz as reported.
Sabrina Montero's crime link
It is worth mentioning that Sabrina Montero was reportedly on parole when she was murdered. Sabrina Montero and her two brothers were arrested at the beginning of 2023 on suspicion of supplying, distributing and trafficking cannabis, cocaine, MDMA, and magic mushrooms.
A local media stated that during Sabrina Montero's time behind bars, she reportedly began a same-sex relationship with her cellmate, Antonella Marchant. Merchant is the leader of the notorious Los Marchant clan. She was sentenced to 15 years in prison after her arrest in 2021.
Sabrina was quite famous on TikTok as she had 431,000 followers, and she also went by the names Katrina Gusman and Juakina Gusman.
Watch Sabrina Montero's shootout video
Discretion Advised- Video may be sensitive for some readers