Published On
Sandeep Nangal Ambiya murder: 3 high-profile persons named in the case, one left for Canada on March 14
Swarndeep Singh, an SSP of the area, stated that other parts of the case are still under investigation.
Author :
Samriti Bharadwaj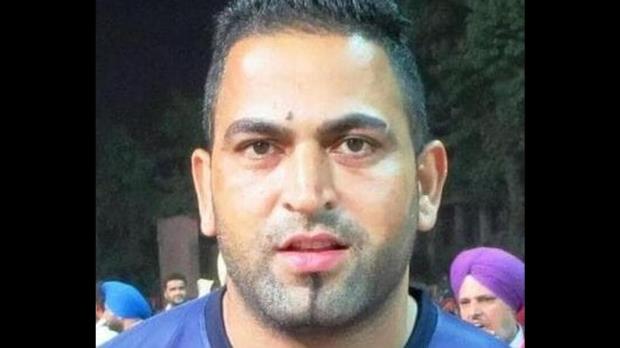 The murder of Kabaddi player Sandeep Nangal Ambiya in Nivi Mallian has taken a new turn. The countryside police have named Surjan Chatha, president of the North Indian Kabaddi Federation, Sukha Mann, president of the National Kabaddi Federation of Ontario, and Shabba Thiada, owner of Royal Kings Club USA, on the statement of his wife and brother. They are accused of abetment in murder. The authorities were reluctant to explain how or why they named the three. Swarndeep Singh, an SSP of the area, stated that other parts of the case are still under investigation.
The alliance was discussed over the phone with shooter Harjit Singh Harry and another party Fateh and Jujhar. When speaking with gangster Amit Dagar, a trusted ally of gangster Kaushal Chaudhary, who was staying in his barrack, he said that Jaggu was to blame for the deaths of two of the gang's associates. Following this, Vikas Mahle, Puneet, and Lalli met with the shooter Harry at Kaushal's request. Jujhar then included his brother-in-law Yadvinder Singh in the plot to transfer the shooters from the truck to the weapon.
Shabba Thiada, the owner of Royal Kings Club USA, was reportedly in India on March 14. After this, he fled to Canada from Delhi airport. The three were responsible for the murder, according to the deceased's brother's statement to the police. Investigation into the case began with Shabba Thiada, but it soon emerged that he had spoken to someone after a while and had left the country. The complainant had told the police that Sukha Mann and Shabba wanted to make Thiada Bhai a part of the federation but Sandeep refused.
Gaurav Yadav will remain Punjab's DGP, VK Bhawra to handle Housing Corporation
The accused had contacted Haryana's notorious gangster Kaushal Chaudhary. Sharpshooter Vikas Mahle of Gurgaon, Puneet Sharma resident of Aman Nagar, Narinder Sharda alias Lalli resident of Gobind Nagar, Harpreet Singh, Harry resident of Bathinda, and Harry resident of Rajpura carried out the incident during the match. So far, a total of 18 accused have been named in the case. At the same time, the investigation of the role of Surjan Chatha is still going on.