Published On
'Santokh Singh Chaudhary died due to negligence of doctors', MP's son raises severe allegations
Santokh Singh Chaudhary's son alleged that the doctors were in panic and did not have eqipments because of which his father died Author :
Guneet kaur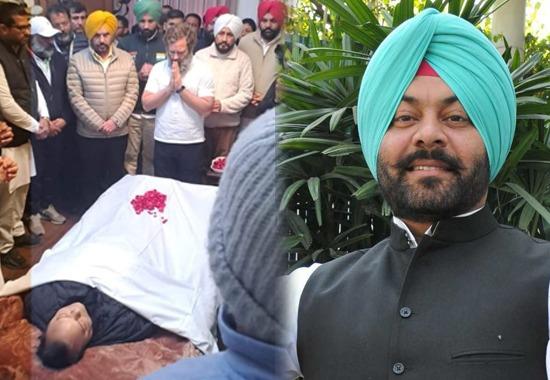 Congress MP of Jalandhar Santokh Singh Chaudhary died during Bharat Jodo Yatra after suffering a heart attack. Reportedly, Santokh Singh's health deteriorated during the yatra after which he was taken to the hospital and was declared brought dead by the doctors.
The deceased's son MLA Vikramjit Choudhary has now raised severe allegations of doctors and has made a big disclosure on the death of his father. He stated that Santokh Sing was breathing while in an ambulance. As soon as they reached the hospital, doctors pushed them aside and started their own treatment. He alleged that they were in panic and did not even have enough required equipments.
Civil Surgeon Dr. Raman Sharma, on whom the allegations were raised stated that there were 5 specialist doctors present inside the ambulance. He was given shock twice to revive the heart. The ambulance had an advanced life support system. Santokh Singh was being treated by the doctors inside the ambulance as well.
Reportedly, the ambulance in which Santokh Singh was taken to hospital is one of the best and well equipped. It is run by the Special Protection Group (SPG) appointed for the security of Rahul Gandhi during Bharat Jodo Yatra in Punjab. The same ambulance was present during PM Modi's visit to Punjab.
Earlier, a video of Santokh Singh from Bharat Jodo Yatra surfaced. The video clearly showed Chaudhary Santokh Singh normally walking with other Congress leaders in the yatra. After walking for about 300 metres, he fell on the ground at 8:25 am. People picked him up and was taken to the nearest hospital in an ambulance. Santokh Singh passed away at around 8:45 am.