Published On
Satyajit Ray 101st Birth Anniversary: Made 37 movies honoured with 35 awards, Conferred with Oscar
Satyajit Ray, who gave more than one film to Indian cinema, has their 101st birth anniversary today i.e. on May 2.
Author :
Rohit Gupta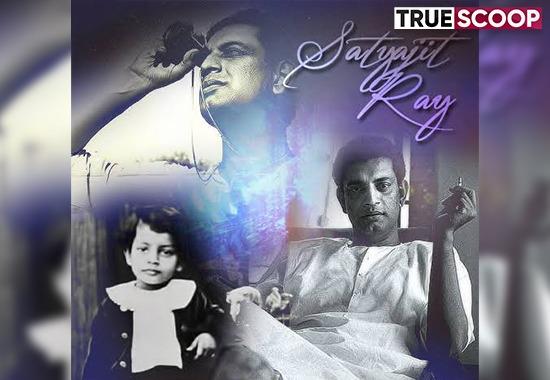 Satyajit Ray, who gave more than one film to Indian cinema, has their 101st birth anniversary today i.e. on May 2. He was born in 1921 in Kolkata. The films he made and he is remembered even today. Satyajit Ray had made only 37 films in his career, most of which were also in Bengali.

It was because of these 37 films that he became famous all over the world. However, few people know that Pather Panchali, the first film made under his direction, had won many awards, but due to this film, there was a lot of ruckus and criticism all over the country.
Actually, in this film, the poverty of India and especially the situation of West Bengal was shown, which did not like it.
Satyajit Ray was not only known for producing films but also had many qualities in him. Along with the director, she was also a writer, painter, lyricist, costume designer and producer. His attraction to films increased during his England Journey.
During the 50s, he went to England with his wife. This was the period when he used to work for the advertisement of a foreign company. And to understand this work better, the company had sent him to England.
During his stay in London, he saw about 100 films and from here he also got the idea of ​​making films. After returning to India, he started working on films. He made his first film Pather Panchali. The film received a lot of praise at the Cannes Film Festival.

Satyajit Ray, who made 37 films, won 35 awards. His first film Pather Panchali received many awards. Apart from this, he produced films like Apajito, Apur Sansar, Charulata, Nayak, Devi, The Music Room, Mahanagar, Chess Ke Khiladi, Ghare Baire, Sonar Kella, Teen Kanya, Kanchenjunga.
You will be surprised to know that Satyajit Ray was honoured with 32 national awards by the Government of India for his contribution to Indian cinema and for giving excellent films. Not only this, he was given a special Oscar honour for his contribution to films.
When the Oscar was announced, he was ill and was not in a position to go abroad to receive the award, so the President of the Oscar committee himself came to India to give him this award.