Published On
Seattle Police Jaahnavi Kandula Video: US Cop caught on cam joking after Indian Student dies in accident, Probe On
Jaahnavi Kandula, an enthusiastic Indian student from Andhra Pradesh who was ardently pursuing her American aspirations, died in a terrifying traffic accident with a police vehicle in January 2023. Author :
Malkit Singh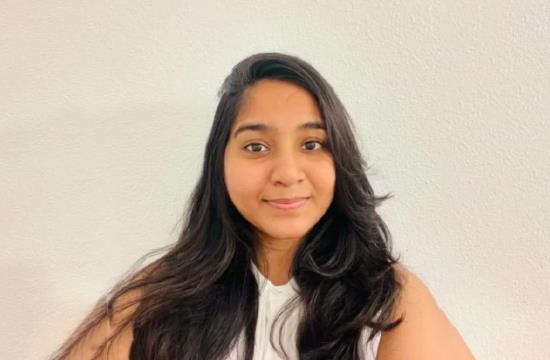 The tragic tragedy shocked her family, friends, and the Indian community not only in the USA but also around the world. However, this somber tale took an even darker twist when after eight months a disturbing bodycam video recently emerged, exposing the cold-hearted apathy of certain individuals toward this gut-wrenching tragedy.
The video, featuring Daniel Auderer, Vice President of the Seattle Police Officers Guild, has swept across social media platforms like wildfire.
An Indian student Jaahnavi Kandula from Andhra Pradesh was studying in USA.

She was killed in a road accident by a Police car in January 2023.

Now, 8 months after accident, a bodycam video of Daniel Auderer, who is Vice President of the Seattle Police Officers Guild, has gone… pic.twitter.com/QqnphGkNqw

— Anshul Saxena (@AskAnshul) September 13, 2023
Within its callous frames, Auderer is heard uttering words that chill the soul, "She was 26, anyway… She had limited value....just give $11,000." These heartless sentiments have ignited fury and disbelief among all who have borne witness to this shocking footage.
Jaahnavi Kandula's untimely demise is not merely a personal tragedy but also shines an unforgiving light on the treatment of immigrant students in the United States.
However, this incident has forcefully highlighted the dire need for compassion, empathy, and justice, especially when it pertains to individuals who arrive in the USA, chasing their dreams and academic aspirations.
pic.twitter.com/QqnphGkNqwSeptember 13, 2023Also Read: Dharmendra Clears the Air: Enjoys Vacation in the USA, Not on Medical Trip
Many Indian social media user expressed their emotions towards the police brutality and posted Justice for Jaahnavi. One of the social media users took to the comment section and stated, "So sad. "Limited value." Very much disturbed by his words. Om shanti. Justice must be served."
While another one added, "This is disgusting and not a professional behavior of police officers in US. Most of the police officers are very professional and care about people and our communities. I hope the Seattle PD is going to take the right steps to address this kind of behavior".