Kangana Ranaut took to Instagram on Monday to post photos from her first visit to Amritsar's Golden Temple with her family.
Kangana Ranaut, who is currently in Manali, her hometown, tested negative for Covid a few days ago.
She shared her visit on Instagram, praising the place's breathtaking beauty and divinity.
Also Read: Kangana Ranaut spends 'family-time' after recovering from Covid-19
"Today I visited Sri Harmandir Sahib Golden temple, even though I grew up in north and almost everyone in my family has already visited the temple many times only for me it was first time .... speechless and stunned with Golden temple's beauty and divinity...❤️," she wrote.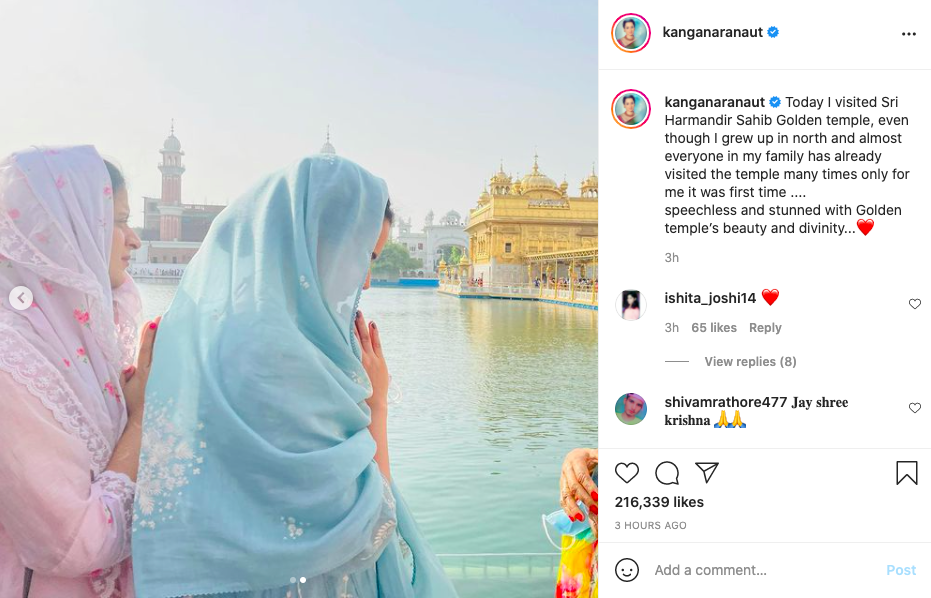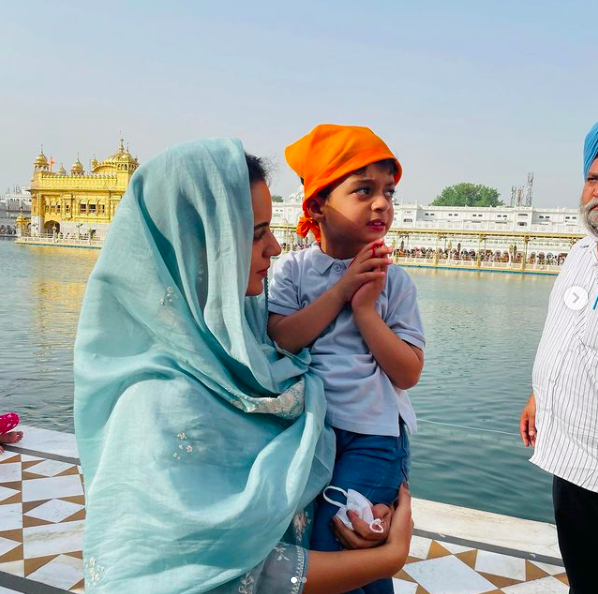 The four-time national award-winning performer had her curly hair in a signature bun and wore an all-blue pastel-colored churidar outfit.
Kangana is seen candidly posing with her family against the backdrop of the Golden Temple in the photos.



Kangana poses with her nephew in front of the temple in one photo, a
nd she receives the 'kadha prashad' in another.