Sehaj Arora reveals how Kulhad Pizza couple video was leaked; 'Those girls recovered my Snapchat"
Recently, Sehaj Arora in a podcast opened up about the inside story of the Kulhad Pizza couple leaked video controversy.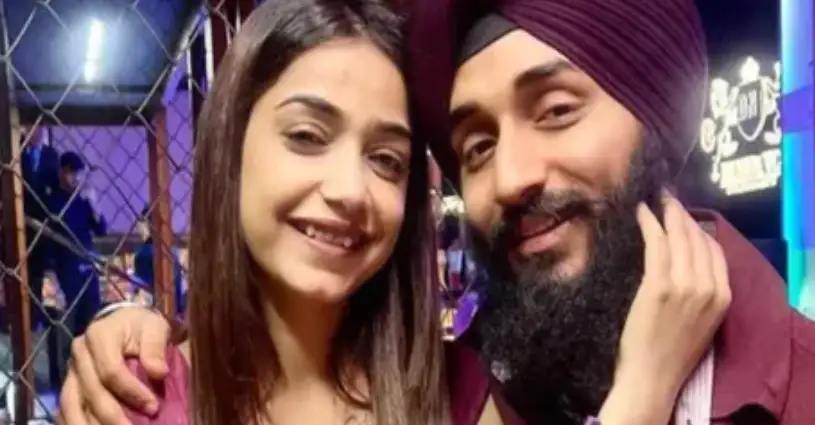 -

Jalandhar's famous Kulhad Pizza Couple's video leak has settled down amid the ongoing legal investigation. However, there are many questions revolving around the leaked Kulhad Pizz couple video. That includes how Kulhad Pizza couple was leaked online. Recently, Sehaj Arora in a podcast opened up about the inside story of Kulhad Pizza couple leaked video controversy. Sehaj Arora also admitted that the video is not fake and he filmed the clip when they were not famous. Furthermore, Sehaj Arora narrated how Kulhad Pizza couple private video was leaked online. Below is everything Sehaj Arora said-
How Kulhad Pizza couple video was leaked?
Sehaj Arora revealed, "I had left using that phone. The phone was kept on the counter for Paytm Business App. I did not know that such things were present inside my old phone because I used to remain so busy after we became famous. I did not think that such kind of video was there on the phone."
"Therefore, the phone was kept at the counter and those girls recovered data from Snapchat for the past three years. After they recovered the video, things unfolded," said Sehaj Arora.
"The video went viral on 19th or 20th September. My wife hired the girl from Nepal out of compassion. The Nepalese girl had said that she was facing financial problems and her father beat her, therefore, we hired her. Talking about the other girl, we never suspected her.
"With each passing day, the girl's behavior changed. She started to argue with the customers. Since the environment turned too negative, my sister fired her. Before the 10th (date), a girl used to come on a half-time basis. I don't know when she recovered the data from the phone kept on the counter. Thereafter, the video was sent to my wife's tattoo studio Instagram page and the blackmailer asked for money."
For those who are unaware, Sehaj Arora and Gurpreet Kaur's private video leaked on social media and later it went viral. Sehaj and Gurpreet are famous for selling pizza in Kulhad in Jalandhar. Hence, Kulhad Pizza couple leaked video went viral on a massive scale.
Following this, Sehaj Arora issued a statement saying that the clip going viral was totally fake and made by using AI technology by the blackmailers. A day after that, Jalandhar Police arrested a 23-year-old woman named Soniya who turned out to be their former employee who was fired in the first week of September 2023. Apart from Soniya, another girl named Tanisha Verma was arrested.