Published On
SGPC President Dhami strongly condemns attack on Kabul's Gurdwara Karte Parwan
Terrorist attack on Gurdwara Karte Parwan in Kabul this morning was strongly condemned by Advocate Harjinder Singh Dhami, President SGPC
Author :
Samriti Bharadwaj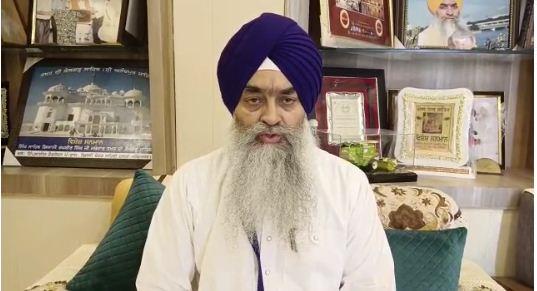 The terrorist attack on Gurdwara Karte Parwan in Kabul this morning was strongly condemned by Advocate Harjinder Singh Dhami, President of the Shiromani Gurdwara Parbandhak Committee (SGPC). He sent out an email to India's Prime Minister Narendra Modi, Home Minister Amit Shah, and External Affairs Minister Dr. S. Jaishankar, urging them to take immediate concrete steps to protect the Sikh minority in Afghanistan and to strengthen efforts to resettle them in India.

Sikhs in Afghanistan have been attacked many times previously, according to Giani Raghubir Singh, Jathedar of Kesgarh Sahib, and the predicament of Sikhs residing there is worsening, generating an atmosphere of uneasiness and terror among Sikhs. He stated that everywhere the Sikhs have settled, every effort has been taken to ensure the country's advancement and prosperity. Following their Gurus' teachings, the Sikhs have preserved a culture of cooperating with one another.

Also read: Kabul Gurudwara Live Updates: 2 dead after 3 explosions hit at Karte Parwan Gurudwara in Kabul

He stated that while Afghanistan has numerous old Gurdwaras and Sikhs have lived there for years, some zealots are targeting Sikhs, ignoring the religion's history, traditions, rituals, and inspiration, which he believes is justified.

According to Advocate Dhami, the SGPC delegation met with the Chairman of the Indian Minorities Commission two days ago and requested that the Sikhs stuck in Afghanistan be brought to India and that the Sikhs who had already arrived be resettled. He stated that the entire Sikh community is concerned about the Sikhs in Afghanistan and that governments should take tangible actions to ensure their safety. Advocate Dhami also urged the United Nations to take steps to safeguard Sikhs' safety in Afghanistan.