Published On
Shaheed Bhagat Singh Airport: Mohali & Panchkula's exclusion in Chandigarh Airport's name, a big blow to Punjab & Haryana govt
Decade long demands of the states for adding Mohali and Panchkula after the name was left out while renaming the Airport Author :
Tushar Singh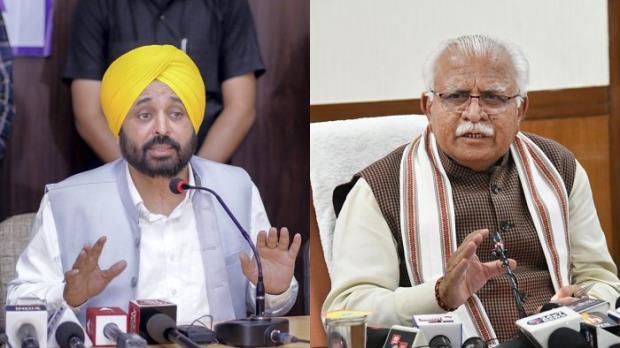 Haryana and Punjab governments faced a huge blow in the backdrop of renaming Chandigarh International Airport after Shaheed-e-Azam Bhagat Singh from the Centre.
As announced by PM Modi in his monthly radio program for renaming the Airport with Chandigarh's name after it. A three-way fight that remained outstanding for more than a decade time.
Haryana and Punjab while claiming their share in the Airport's property were pressing their needs of having Panchkula and Mohali after the Airport's name. However, with Bhagat Singh's name at the front, the call has been toned down from either state.
Last month itself when Punjab CM Bhagwant Mann and Haryana Deputy CM met, they agreed on the joint consensus of Bhagat Singh's name for the airport, although they wanted to have the name of their respective cities after Chandigarh.
PM Modi's September 25th, the announcement has been welcomed by the leaders across the party line. Former Punjab CM Capt. Amarinder Singh while welcoming the step said his government raised this demand ahead of the central government back in 2017 when his government came to power.
'Militancy Support, link with terror organization ISIS': Centre's PFI Ban reason explained in 5 points
Chandigarh International Airport Limited is a Joint Venture Company incorporated under the Companies Act, 2013 by the Airports Authority of India in association with the Governments of Punjab and Haryana.
The airport's runway is located in Chandigarh, while the international terminal is located in the village of Mohali. Air traffic control and runway operations are with the IAF.
Chandigarh Aviation Area is located in the major city of North India, Chandigarh. Earlier there were no customs here. Also, its system was not mechanical. Its runway is 9000 feet long. In 2015, it became an international airport after extensive improvements in facilities and area expansion.
In June 2014, the Central Government allowed aviation companies to undertake international flights from Chandigarh Airport. The airport started operations as an international airport on 11 September 2015. It was inaugurated by the Prime Minister of India, Narendra Modi.