Published On
Shaheed Bhagat Singh birth anniversary: Know what Shaheed E Azam's last wish was and was it granted?
However, it was very unfortunate that his letter was not given any heed and his last wish was not granted
Author :
Guneet kaur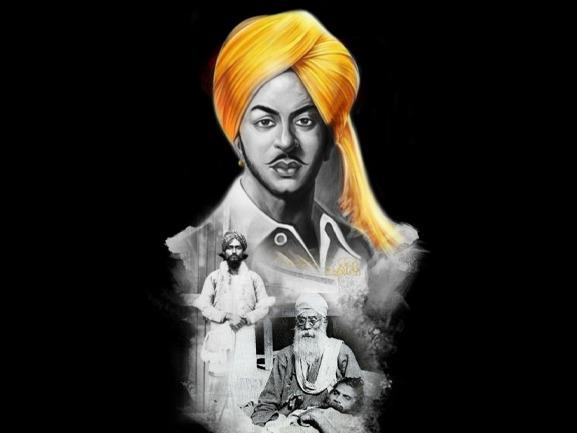 Shaheed Bhagat Singh is known to be one of the major contributors to the freedom struggle. The unmatchable revolutionary of India celebrates his birthday on 28th September every year. One of the true icons of India, Bhagat Singh at a very young age joined the struggle to make India independent during which he was also martyred. The 'Shaheed E Azam' lost his life at the tender age of 23.
As he was immensely involved in the freedom struggle of India, a point came in his life that changed his life and the country's future. It was in the year 1928 when Simon Commission was held by the British Government which did not even include a single Indian representative. As the Indians were not satisfied with this decision, they staged a protest at Lahore Station which was led by Lala Lajpat Rai. To order the mob, the police initiated a lathi charge on the protestors. Reportedly, the lathi charge was so brutal that Lala Ji suffered serious injuries and became martyred after a few weeks.
This incident left Bhagat Singh antagonized and he decided to avenge the death of Lala Lajpat Rai. The freedom fighter was able to take revenge as he killed the British officer, John P Saunders. Later he along with his associates bombed the Central Legislative Assembly, but it was done in a kind that did not even harm a single person present there. Later, he along with his associates Rajguru and Sukhdev were arrested by the Police. Post all the trials and sessions, it was decided that Bhagat Singh, Sukhdev and Rajguru will be hanged to death.
After hearing the judgment, Bhagat Singh showed a wish to die a soldier's death and requested the government that he along with his associates should be blown by a canon instead of being hanged as if they were criminals. The same wish was written in his letter that was proposed to the Punjab Governor. It was mentioned in the letter that all three have fought like soldiers for their motherland for which they should be given the honor of dying a death of the soldier and not of the criminal.
However, it was very unfortunate that his letter was not given any heed and his last wish was not granted although he supremely contributed to the freedom struggle of India. Reportedly, he was not only hanged ahead of the scheduled time but was also kept on the noose for about an hour.
Many books have got published till now that are available which narrated the whole life journey of a person who fought his life to make India independent.