Shani Louk's Cause of death: German tourist who was paraded without clothes by Hamas found
Israel claimed that Shani Louk was tortured and beheaded by Hamas terrorists in her final moments after a skull fragment revealed the "unfathomable horrors" done to her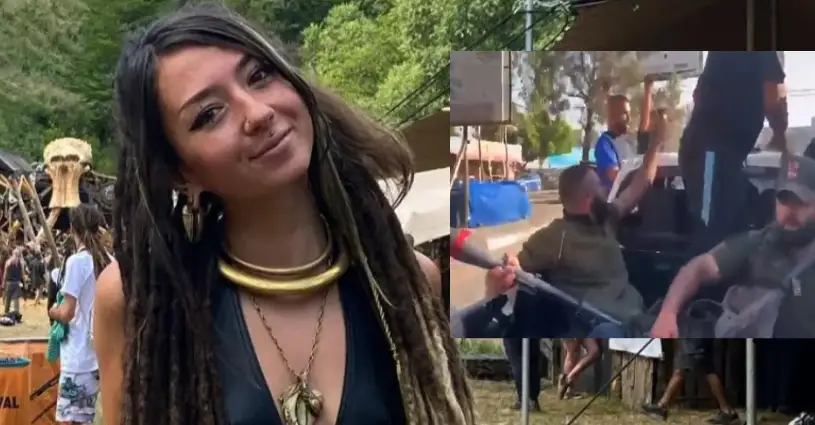 -

A German tourist named Shani Louk who was paraded naked by Hamas during their terror attack in Southern Israel has finally been found. Shani Louk was participating in the Supernova festival when Hamas kidnapped her and paraded her unconscious body without clothes chanting Allahu Akbar. Going by the video, it was speculated that Shani, 22, was murdered by Hamas, however, her mother Ricarda Louk stated that she heard that her daughter is still alive and undergoing treatment in Gaza hospital as she has suffered multiple injuries. However, on Monday, Shani Louk's death was confirmed by the Israeli Forces and her family also announced that their daughter is Resting In Peace.

Now, the question arises what is Shani Louk's death reason or Shani Louk's cause of death? Below is everything we know about what happened to Shani Louk-
Shani Louk's cause of death
Israel claimed that Shani Louk was tortured and beheaded by Hamas terrorists in her final moments after a skull fragment revealed the "unfathomable horrors" done to her. After three horrifying weeks of silence, Shani's mother Ricarda Louk announced that her much-loved daughter was dead. Ricarda was quoted saying, "Unfortunately, we received news yesterday that my daughter is no longer alive.
Shani's father revealed how things unfolded. Her father reportedly revealed that Shani and her friends tried to escape the massacre in their car but ten minutes later they were met by armed Hamas terrorists who opened fire.
Furthermore, Shani's father claimed that his 22-year-old daughter was racing down the road to try and flee the terrorists but the gunmen "killed her on the spot".
Notably, Shani's father refused Israel's claims that his daughter was tortured and beheaded by Hamas. The 22-year-old deceased's father said that she "did not suffer".
It is pertinent to mention here that despite the Israeli government's claims, it remains unclear whether Shani's remains were mutilated before or after her death.