Published On
Shatrughan Sinha Sex Scandal: Luv Sinha slams 'unstable' Pooja Mishra; to take 'strong' legal action
Shatrughan Sinha Sex scandal took the centre stage after Pooja Mishra in an interview accused the veteran actor and his family of ruining her career
Author :
Malkit Singh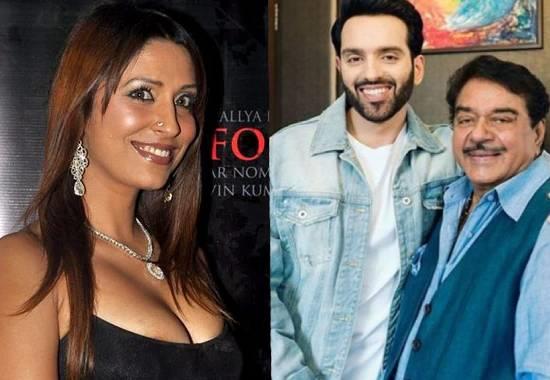 In a massive revelation, Big Boss 5 fame Pooja Mishra accused veteran Bollywood actor Shatrughan Sinha and his family of running a sex scandal at their own house and using her 'virginity' as a trade.
Shatrughan Sinha Sex scandal
took the centre stage after Pooja Mishra in an interview with Navbharat Times accused the veteran actor and his family of ruining her career and taking her father's help who was an Income Tax Officer.
Now, Shatrughan Sinha's son Luv Sinha has rubbished the alleged sex scam allegations upon his father and family. On Shatrughan Sinha Sex Scandal allegation, Luv Sinha took to his Twitter handle and lashed out at Pooja Mishra and called her mentally unstable. Furthermore, Luv Sinha stated that to accuse his family's involvement in sex scam is an instance of her mental instability. Not only this, Luv also lashed out at the publications for publishing her views and allegations on Shatrughan Sinha Sex Scandal.
Hence, Luv Sinha also stated that he will be taking strong legal action against defamatory articles which will be untrue regarding his family. Luv also said that he does not want waste his time by responding to the false allegations of Pooja Mishra.
Luv Sinha on Shatrughan Sinha Sex Scam
Pooja Mishra's interview on Shatrughan Sinha sex scandal
Pooja Mishra said- 'A family from Bollywood not only ruined my career but also my personal life and finances. I am talking about Shatrughan Sinha. He was a very good friend of my father.
My father was the commissioner of income tax and he did 100-100 crore favours for Shatrughan Sinha and his entire friend circle. It has been two decades but this family is after me after washing its hands. When my father was in Mumbai and used to do service, Poonam Sinha brainwashed him and said that only prostitutes work in Bollywood. How big are they?
Pooja further said- 'Today her daughter Sonakshi Sinha is working in Bollywood, but she told my father like this to grabbed my place. When my father retired and moved to Pune in 2005, Poonam Sinha and Shatrughan Sinha openly suppressed me.
Read Full Interview Here