Published On
'She is a leprous pr****': Netflix slapped with legal notice after derogatory remark on Madhuri Dixit
In the first episode a comparison takes place between Aishwarya Rai and Madhuri Dixit in which this statement is said Author :
Guneet kaur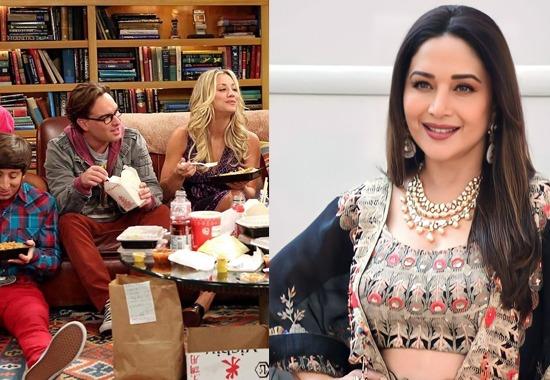 One of the top streaming giants Netflix on Tuesday was served with a legal notice by political analyst Mithun Vijay Kumar. The notice was issued against Netflix over a derogatory remark against Bollywood actress Madhuri Dixit in one of the episodes of famous show 'Big Bang Theory.' Mithun Vijay Kumar requested the platform to remove that part of the scene from the show otherwise a strict action will be taken by them. He claimed the remark regarding Madhuri Dixit was both defamatory as well as offensive. Adding to this, Big Bang Theory's content was accused of promoting sexism and misogyny.
For the unversed, the first episode of season two of The Big Bang Theory shows Sheldon Cooper played by Jim Parson making a comparison between two Bollywood actresses Aishwarya Rai and Madhuri Dixit. During the scene, he refers to Aishwarya Rai as a 'poor man's Madhuri Dixit. Responding to this, Raj Koothrapalli, portrayed by Kunal Nayyar says that Aishwarya Rai is a goddess while Madhuri Dixit is a mere leprous pro*******. This statement in Big Bang Theory sparked row after which Netflix was slapped with legal notice over the remark.
Mithun Vijay Verma took to his Twitter handle and shared the legal notice. He stated that recently he came across an episode of Big Bang Theory where an offensive and derogatory term was used by Kunal Nayyar's character for Madhuri Dixit. He added that he has been a fan of actress since childhood and was deeply saddened to hear the same. In the end, Mithun Vijay Verma said that he asked his legal team to send notice to Netflix in order to take down the scene that mentions Aishwarya Rai and Madhuri Dixit. He added that it is Netflix's responsibility to make sure that no such content goes on AIR which can hurt anyone's sentiments.
Talking about Big Bang Theory, the hit show was 1st premiered on CBS on 24th September 2007 and ran until 16th May 2019. Big Bang Theory concluded after huge success 12 seasons and 279 episodes. It is currently streaming on Netflix.
Recently, I came across an episode of the show Big Bang Theory on Netflix where Kunal Nayyar's character uses an offensive and derogatory term to refer to the legendary Bollywood actress @MadhuriDixit. As a fan of Madhuri Dixit since childhood, I was deeply disturbed by the… pic.twitter.com/pvRCKd5Ne4

— Mithun Vijay Kumar (@MVJonline) March 22, 2023