Published On
Sharry Mann- Parmish Verma Controversy, Ladi Chahal gives befitting reply to Mann as he insults Parmish, watch video
The conflict between these two started about a year ago at Parmish Varma's wedding
Author :
Guneet kaur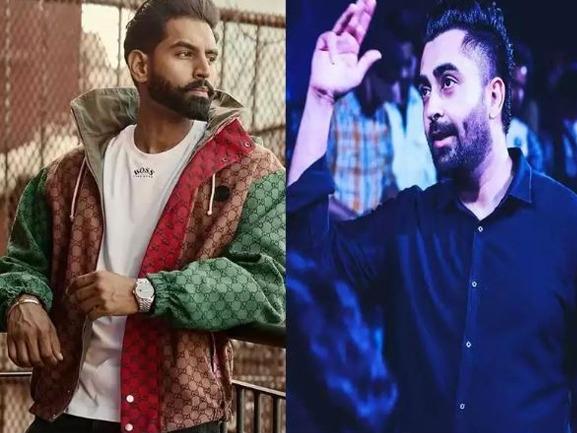 The dispute between Punjabi Singer Sharry Mann and Parmish Verma has always been the talk of the town. Although they have never had a fight face to face, the verbal spat between them is always eye-catching. Now, the verbal rivalry between both of them has once again got all the limelight.
This whole incident started when Sharry Mann came live on Instagram and started saying a lot of things against Parmish Verma. During his live with the fans said, "Tell Parmish Verma that I am coming to India." He further added that he is very well known with the CM and if Parmish also needs any kind of help then he can provide it to him. He said this statement in a sarcastic tone which then went viral over all social media platforms.
After the video started doing rounds, a very close alliance of Parmish Verma, Ladi Cahal gave a befitting reply to Sharry Mann over his taunts towards Parmish. Ladi Chahal put up a story supporting Parmish Verma and bashed Sharry very badly.
It is pertinent to be mentioned that Sharry Mann and Parmish Verma were earlier considered to be very good friends. But the conflict between these two started about a year ago at Parmish Varma's wedding when the quarrel between these two increased a lot.
Watch Video
Sharry Mann and Parmish Verma get into a controversy yet again#sharrymann #parmishverma #punjabisinger #controversy #truescoop #truescoopnews pic.twitter.com/QXhziapooI

— True Scoop (@TrueScoopNews) September 26, 2022
#sharrymann#parmishverma#punjabisinger#controversy#truescoop#truescoopnewspic.twitter.com/QXhziapooISeptember 26, 2022